Tails' Channel sat down with Sonic GT developer Greedy to give us look behind the scenes of the popular fan game.
---
First of all, why don't you introduce yourself?
I'm Gabriel Gonzalez from Brazil, Rio de Janeiro.
For those uninformed, what is Sonic GT?
At first Sonic GT was not Sonic GT at all, it was just me finding a way to get into Unity, learning C# and to pursue something that I always wanted to go for, developing games.
I've always liked doing levels for games, I have been doing it since I got my hands on Half-Life and discovered that you could make your own levels on the Valve Hammer Editor. Since that time, I've never stopped making levels, be it for Half-Life,Counter Strike,Team-Fortress or even Arma.
I was super happy to discover that I could use the Bumper Engine to actually facilitate this learning and to actually have a head start on doing what I liked more, making actual levels!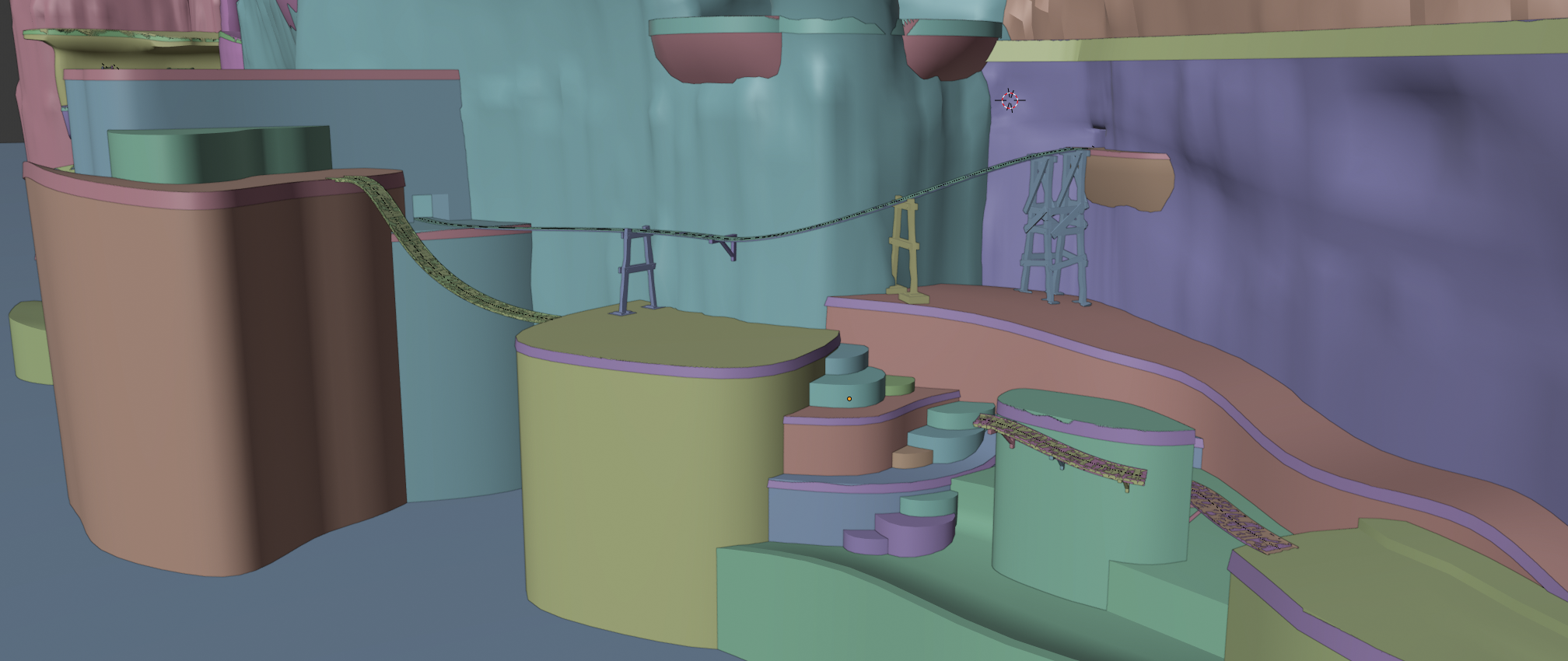 I cannot tell you when GT went from an experiment to a plan. Even the name was mostly a joke name from friends on my Discord channel since we couldn't find a better name; yes, it is a Dragon Ball GT reference. What I can say is, I'm really happy with how GT turned out!
Sonic GT is a game designed to let you feel a constant flow. If you can achieve it, there's something truly special about keeping your speed and trying to balance yourself on the ever-coming horde of platforms, slopes, rails, and springs. It feels amazing when you achieve this with all of the characters! Actually, there's one yet to be revealed character that is my favorite to play, even above Sonic!
What does Sonic GT hope to accomplish as a fan game and what do you hope fans will take away from Sonic GT?
Sonic GT's core function is to be a re-playable game, with many paths for you to explore and run through, and to ultimately be fun!
As for the fans, I just hope that this can take off at least a little bit of the strain this year has caused for all of us, and they have fun. I hope this game can keep people entertained for at least a month or two, in this dire time we are currently in.
How big is the team for GT?
The team for GT is currently..
Myself on development and level design, with Tom Kempson, PinkoJunko, HyperVoiceActing, KatieBVA providing voice over.
On music we have Alongcame Adrian, Luan Maziero, Nuclear, Nebz Shady, TrueChaos 2001, and ScrewStache.
Our bosses 3D models were developed by Lord Gimpet from Sonic Encore, and Kevin3904 helped by creating 3D renders for the story mode.
What influenced your decision in picking stages and characters?
The stages were kind of based on what I could achieve at the time. Hill Top was selected because I didn't want to make yet another Green Hill. After a while, it got to a point that it was it's own thing with custom textures, custom trees, grass and so on.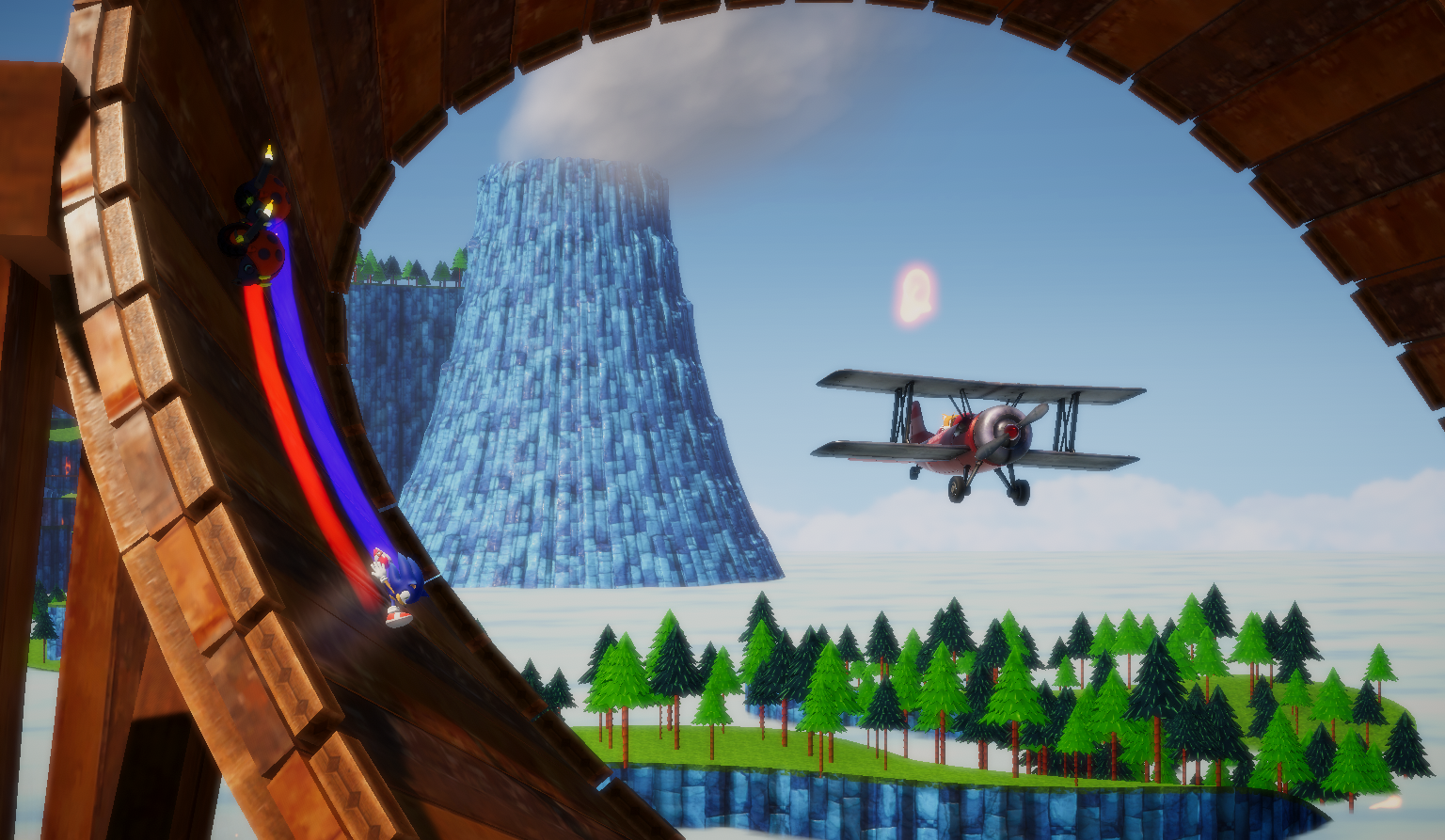 Ocean Paradise was the first stage that I designed from scratch, making new textures for it was a learning process. I can safely say that the remake showed a lot of improvements on custom textures, and custom models.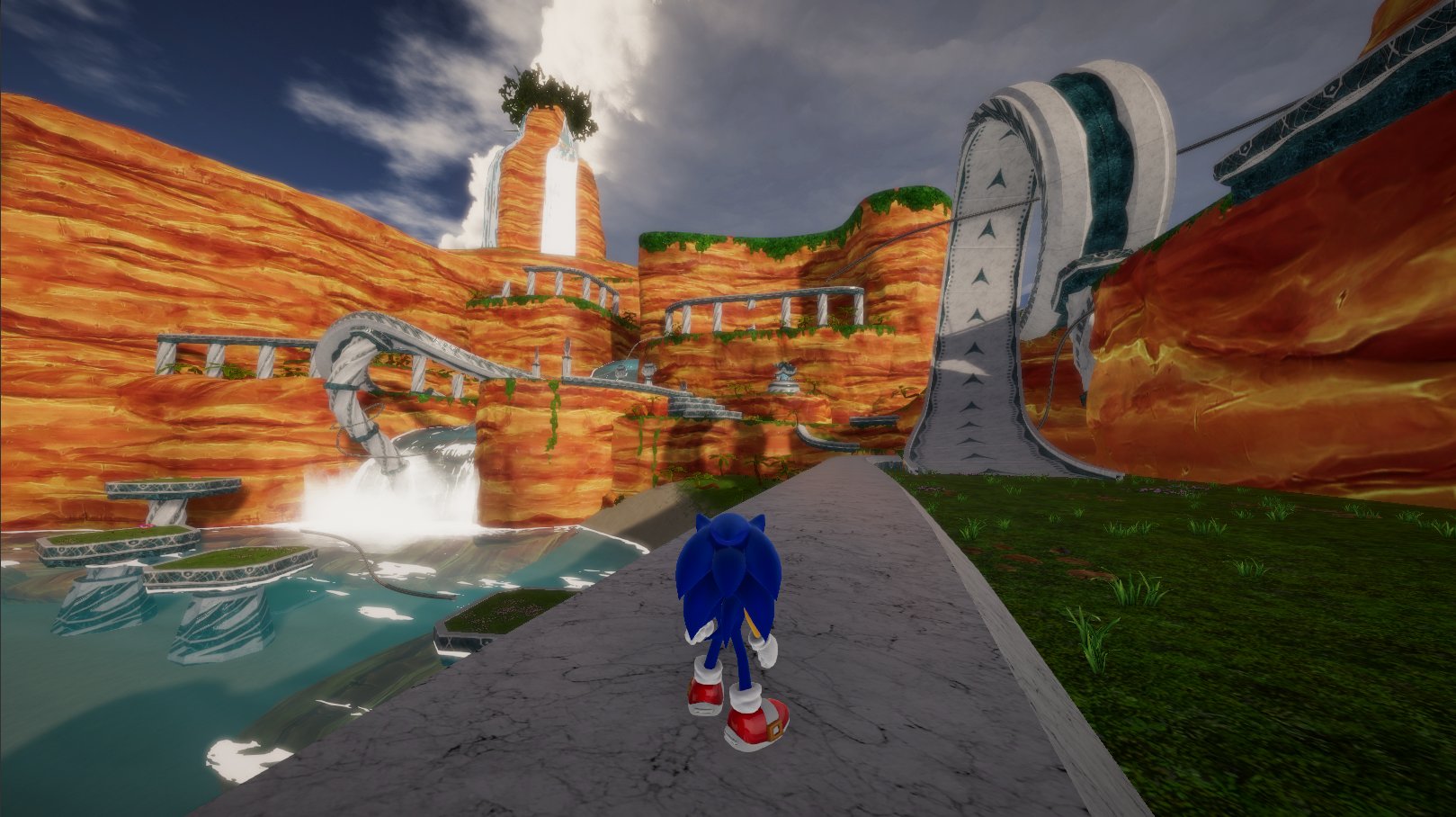 Sunset Boulevard is a mix between Radical Highway, Studiopolis and Speed Highway. It started as an idea of making Studiopolis into 3D, but it quickly became obvious that I would need to have a second or even third source for ideas if I wanted to make a 3D stage. Mostly because there's a lot of things in Studiopolis that are hard to translate to 3D. I'm pretty happy with how this stage looks, I was actually very impressed when I finally saw everything come together!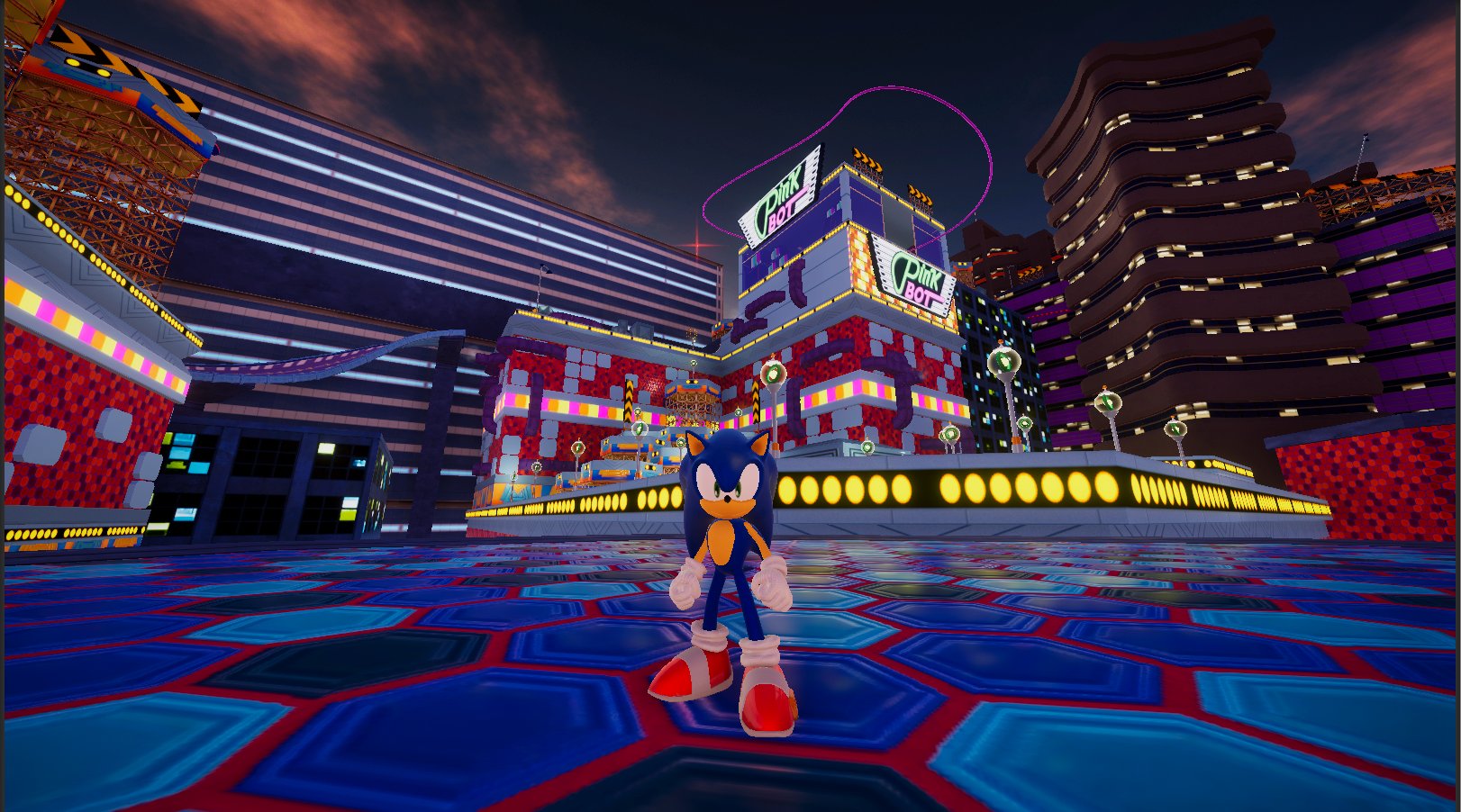 Hidden Base was actually the second stage I tried to make, it was actually remade more than three times. It was really hard to crack what I wanted to do with the stage.
It was also the stage that made me realize that I should move to Blender instead of trying to make everything in Unity with Probuilder. I'm really happy that I did since I would not be able to achieve 10% of what I did with Blender. So, learn Blender. It's free and it's great!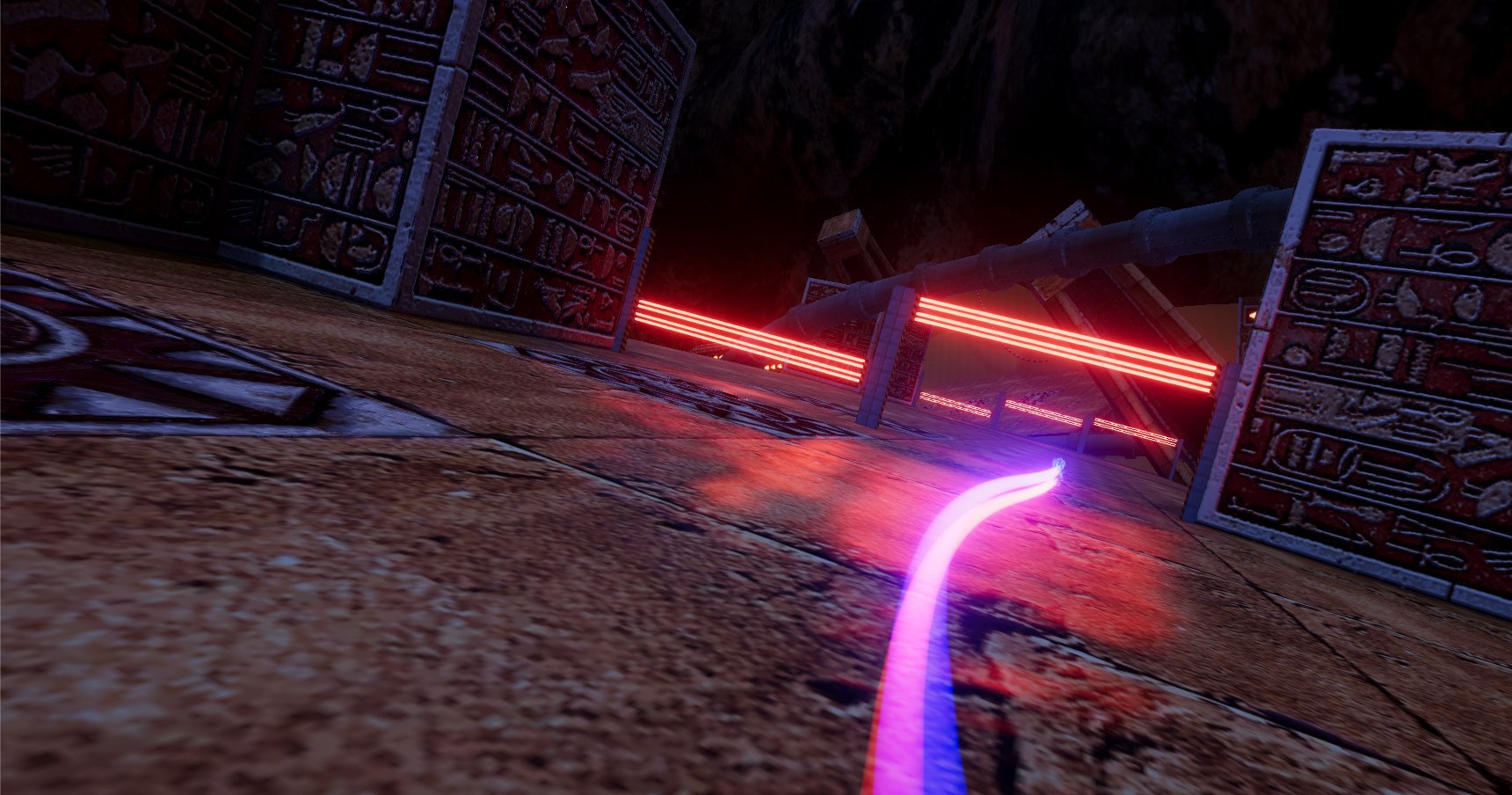 As for characters, I can't say much here as I don't want to spoil every character that is in the game. What I can say is, I always had a vision of which characters I wanted in the game,
namely four of them. I actually learned a lot making these characters and their unique abilities. There are still two more characters that I want to include in the game, and this is not even the number of characters that you will be able to unlock when you play it on September 5th at SAGE!
So, the final game will be at SAGE? Have you thought about expanding the game further?
No, the plan is to release a final version at SAGE, and start making my next project which will be a completely new IP. I might come back and add one or two characters if I feel the itch, but there's no solid plan about it.
The last thing I'd like to ask is if there is anything specific you would like people to see or experience when they play the game?
I just hope it brings you joy and a good time, that's all!
---
Be sure to check out Sonic GT this year at Sonic Amateur Games Expo. You can watch the latest trailer below.