This is the story of Tails' Channel.
The popular Sonic the Hedgehog news outlet that grew from a small YouTube channel to a celebrated community icon.
---
The beginning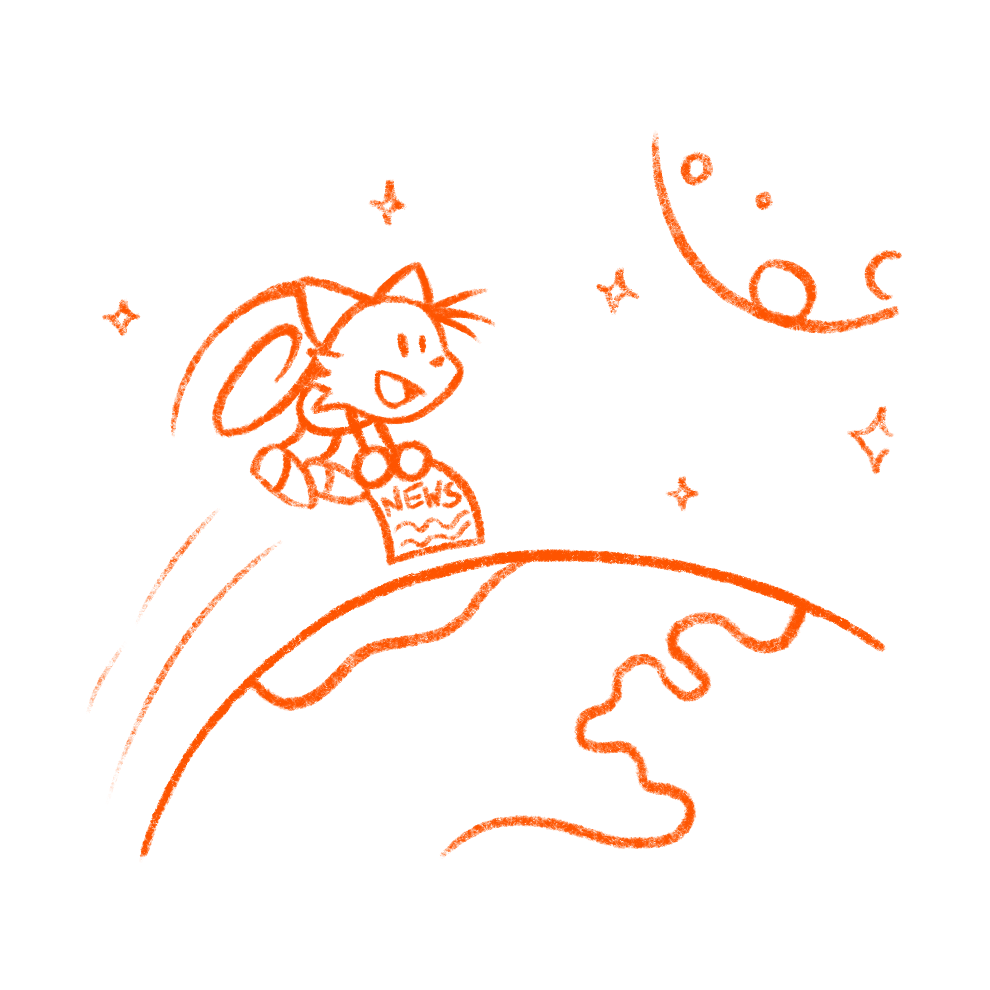 Tails' Channel was founded in 2008 as part of a consortium of Sonic-themed YouTube channels led by voice actor Mykle Hunter. It was initially launched to roleplay in the eyes of the channel's namesake, Miles "Tails" Prower, but it was often overshadowed by Hunter's more popular flagship, SonicsChannel.
As time went on, the novelty of early YouTube accounts began to wane. Various forum board-like features that popularized Hunter's suite of channels were discontinued, and even though SonicsChannel was able to pivot, the rest of the suite were not so lucky.
In a effort to prioritize content on the main outlet, Hunter decided to decommission the rest of his suite of YouTube channels. However, a friend motivated him to hand Tails' Channel over to Matt Mannheimer, its second owner, in 2012. It took time for Mannheimer develop an audience, but he quickly became a fan favourite after jumping into the format trend that popularized video game playthroughs, known as "let's plays." The channel fully realized a distinct identity after the launch of a news series named "Tails' Channel News." It was intended to cover information leading up to the release of Sonic Lost World, but Mannheimer elected to continue the series due to its popularity, and later covered other titles like Sonic Boom and Sonic Dash.
While many people knew about Matt Mannheimer and his popular "bring you the latest…" tagline, others did not know about Ryan Scarlett. Often a private figure in the community, Scarlett became a part of Tails' Channel in 2013 and promptly spearheaded the branding of Tails' Channel News. Scarlett designed visuals and branding assets for the YouTube channel, while also working with the Sonic Wiki to develop their own social media accounts. Scarlett's social media endeavors with the Wiki, then known as the Sonic News Channel, paid off after Mannheimer agreed to affiliate Tails' Channel with Scarlett in a content-sharing agreement in 2016.
At the height of Sonic the Hedgehog's 25th anniversary, Mannheimer announced his summer internship at SEGA of America. To avoid a conflict of interest, Mannheimer elected Scarlett, and Sonic Paradox News personality known as Donnie, to oversee operational control of Tails' Channel. Around the time, Scarlett was building up Sonic News Channel's presence on YouTube and launched an online newscast named SonicSource. Community personalities like "The Sega Scourge", voice actors like Matthew Billman, and an actual news anchor, were scouted to contribute voice-over work. Evan Tingle, a long-time community personality known on YouTube as "Mardiculous", joined the effort as well.
In April 2016, Tails' Channel launched the official Discord server, then known as the "Meme Emporium." The userbase started off small, but later grew into a large following backed by a tightly-knit community. The server became an official partner of Discord in early 2017.
After the internship, Mannheimer re-joined Tails' Channel to collaborate with Donnie and Scarlett. Donnie was assigned the scriptwriter position, Scarlett was assigned post-production duties, and Mannheimer was assigned voice-over responsibilities. The new venture, Team Tails' Channel, was formally established. Voiceover artists from the Sonic News Channel, namely Tingle, contributed to Tails' Channel on a occasional basis.
Following Scarlett's renewed commitments with Tails' Channel, his involvement with the Wiki began to deteriorate. The Sonic News Channel came to an end in May 2017 after Scarlett parted ways with the Sonic Wiki. The majority of assets from the Wiki's venture were merged with Tails' Channel, including its voice-over staff. The Twitter account was spared from the merge and was operated solely by Scarlett, but separately from Tails' Channel. The last remaining news staff were let go.
A new adventure
Now embarking a new journey in public relations, Mannheimer announced his permanent departure from Tails' Channel in October 2017. Scarlett was elected as its new owner and director, and Tingle was elected as its leading host. Donnie retained his position as scriptwriter, and Lourdes Mancini joined to assist launching Tails' Channel's livestreaming endeavors. The Sonic News Channel Twitter account, which was spared from the venture's closure earlier in the year, dropped the @SonicNewsNow handle in favour of Mannheimer's former Twitter handle, @TailsChannel, and became the channel's official newsfeed account.
In 2018, Tingle and Mancini hosted the very first special event broadcast covering the Sonic the Hedgehog panel at South by Southwest. An individual was brought in to provide images of the panel, and had since contributed to one-off projects until 2020.
After an exclusive study, Tails' Channel unveiled a new identity designed by Tingle, Mancini, and Scarlett, in time for the team's second broadcast of the annual South by Southwest panel in March 2019. A corresponding merchandise store was also launched. Tails' Channel celebrated 10 years since its founding with the launch of a brand new Instagram account in October 2019.
Planning ahead
In preparation for Sonic the Hedgehog's 30th anniversary, Tails' Channel began to expand resources. In August 2020, Tails' Channel en Español was launched to provide the Spanish Sonic scene with the latest updates. A website was also launched with the support of IDWSonicNews, a community dedicated to the Sonic comic book series, and Sonic Versus, a consortium of competitive Sonic video game communities.
At the same time, Tails' Channel reprised its partnership with Discord and became an official member of the relaunched Partner Program. To commemorate the occasion, the server formally launched a multi-year refresh initiative. It saw a complete reorganization of text channels and role structures. The Discord community for IDWSonicNews was later integrated into Tails' Channel in September 2021, and a new ruleset and economy system will be unveiled. The initiative has yet to gain a name, but it is often tagged by an in-joke in the Discord community, "the Wait will be Worth It."
Despite the team's aspirations of a global, multifaceted consortium, much of the members' personal lives have been significantly affected by the socioeconomic impacts caused by the COVID-19 pandemic. While updates were filed for the website and social media, the news output on YouTube was reduced as Tingle and Scarlett strategized a new sustainable production scheme. Plans to launch a podcast by the IDWSonicNews administrators morphed into a series of online, interactive voice chats on Twitter and Discord; and Tails' Channel elected to depart from competitive programming to resume later in a reduced form.
The present
As part of the new scheme, Evan Tingle soft-launched a unique short-form social media series in November 2021. Hosted by the channel's namesake, Miles "Tails" Prower, the series aimed to report the latest Sonic news and rumours with a blend of accuracy and wit. Voice actress Kennie MacKennith was selected to voice the host, joined by a newly established production subunit.
Later that month, Tails' Channel covered Sonic the Hedgehog's return at the Macy's Thanksgiving Day Parade across social media, which was lauded by fans and community media alike due to its immediacy and vast availability. A few weeks later, Tingle produced a special event livestream that covered the second Sonic the Hedgehog film and the upcoming Sonic game, Sonic Frontiers, at The Game Awards, which was one of the channel's most-watched telecasts.
In December 2021, Evan Tingle and Ryan Scarlett agreed to produce a selection of post-produced videos in a controlled studio environment, all part of a streamlined programming strategy towards news, analysis, and community discussions.
Tails' Channel enacted a major reorganization in late 2022. Team operations with its affiliate IDWSonicNews synergistically merged, and a renewed presence was kicked off on Tumblr, Reddit and Mastodon, with subsequent account launches on Cohost and Hive Social. The website was refocused from regular news updates to written features and exclusives. Meanwhile, a new organizational outline was enacted, with more internal refreshes planned to come. Present roles were clarified, and contributors previously assigned to Tails' Channel were dismissed.
Going into 2023, Tails' Channel planned to kick off a major relaunch for its 15th anniversary. A new objective will be outlined, focused on community commitments.
The future
Tails' Channel has seen many changes in the past 15 years. What used to be a YouTube channel is now a widely followed news outlet, online community and social media conglomerate. While there are emulators of various lengths, fans continue to trust Tails' Channel, a community icon celebrated by millions of fans in different languages around the world.
Tails' Channel continues to be a world destination of trusted Sonic the Hedgehog information and and unrivaled entertainment for years to come.