Here are the covers for the 50th issue of IDW Publishing's Sonic the Hedgehog.
Cover A
Cover by Yui Karasuno.
Cover B
Cover by Evan Stanley.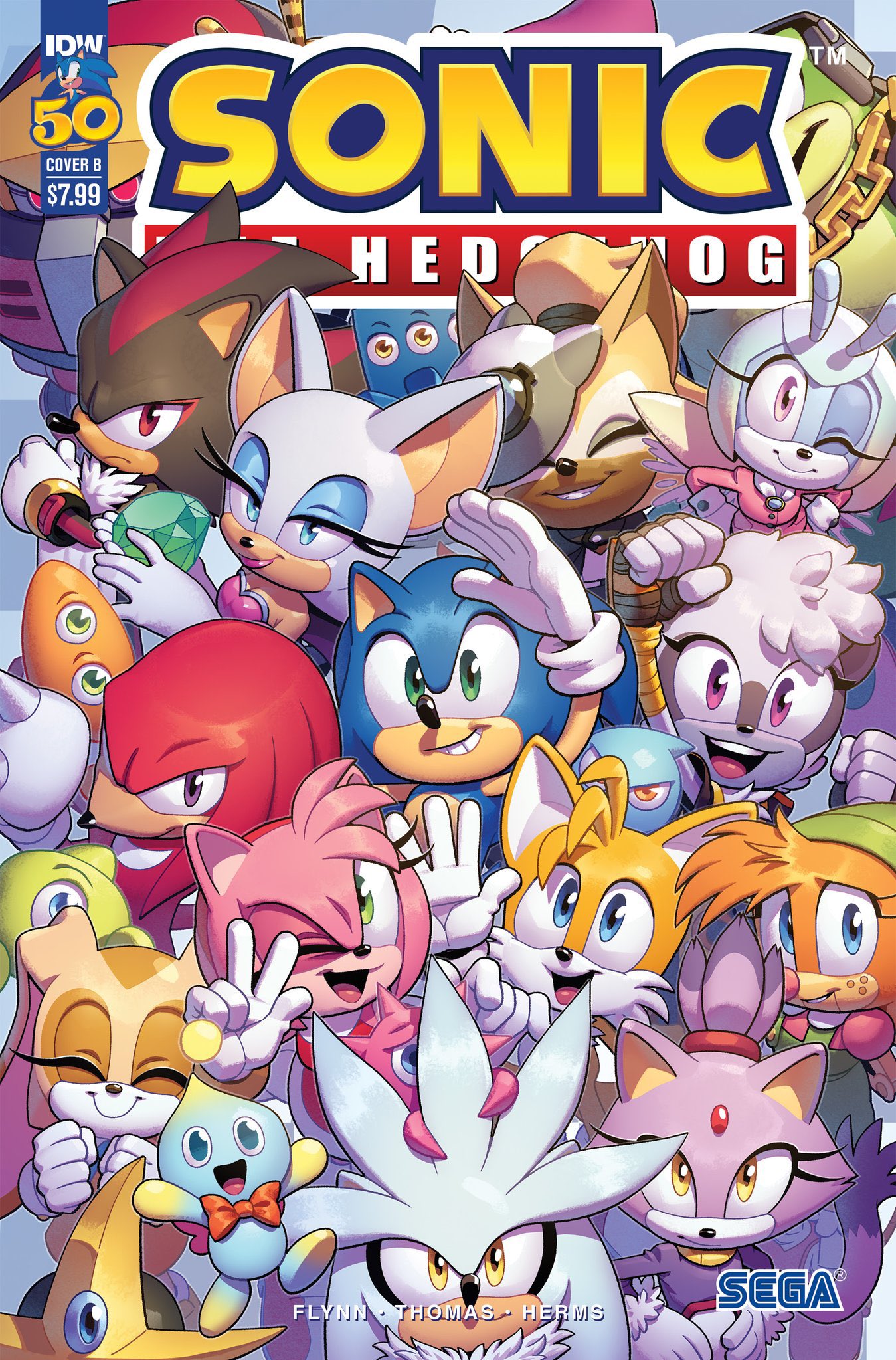 Cover C
Cover by Adam Bryce Thomas & Matt Herms.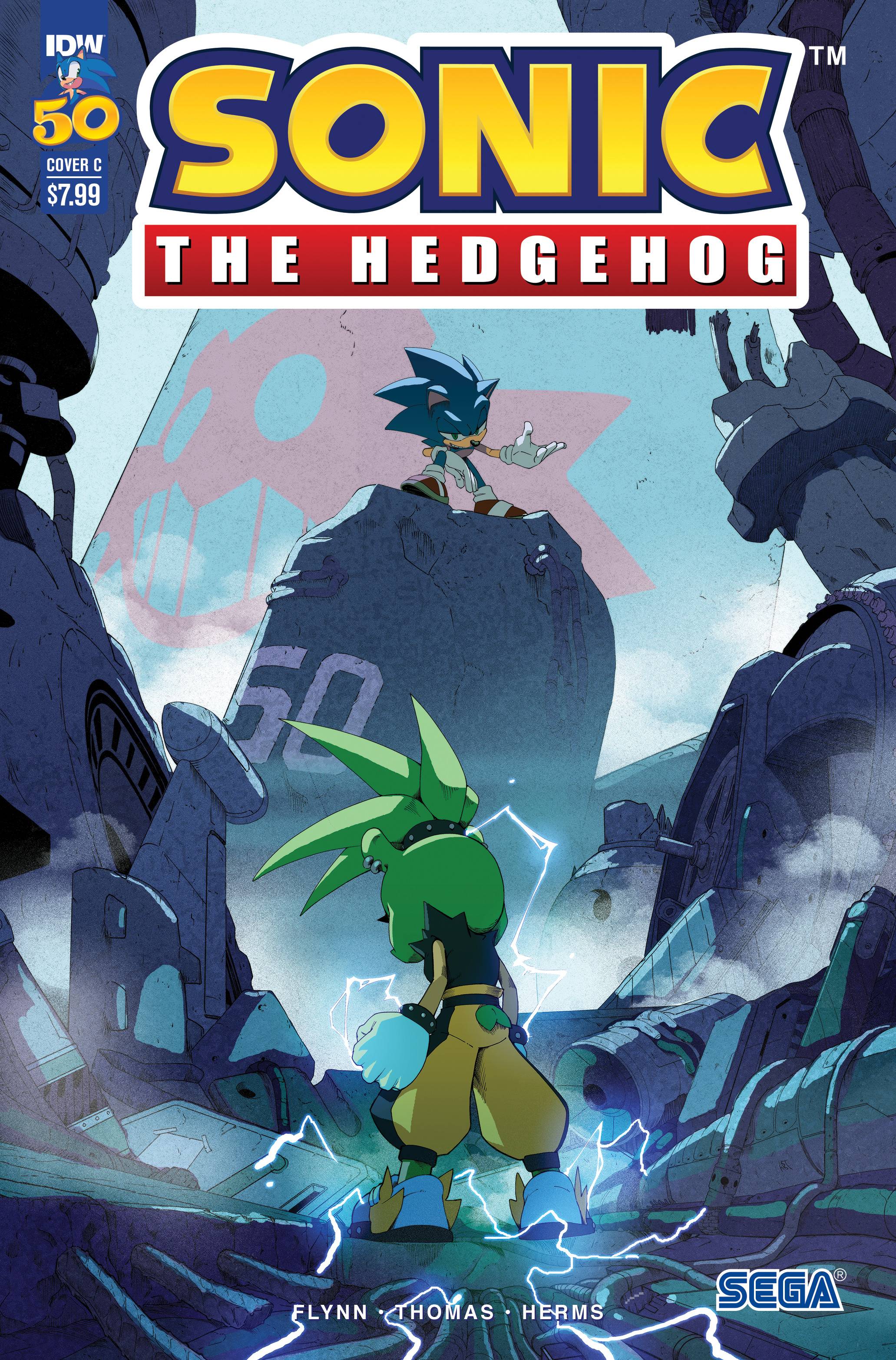 Cover D
Cover by Johnathan H. Gray.
Cover E
Cover by Nibroc.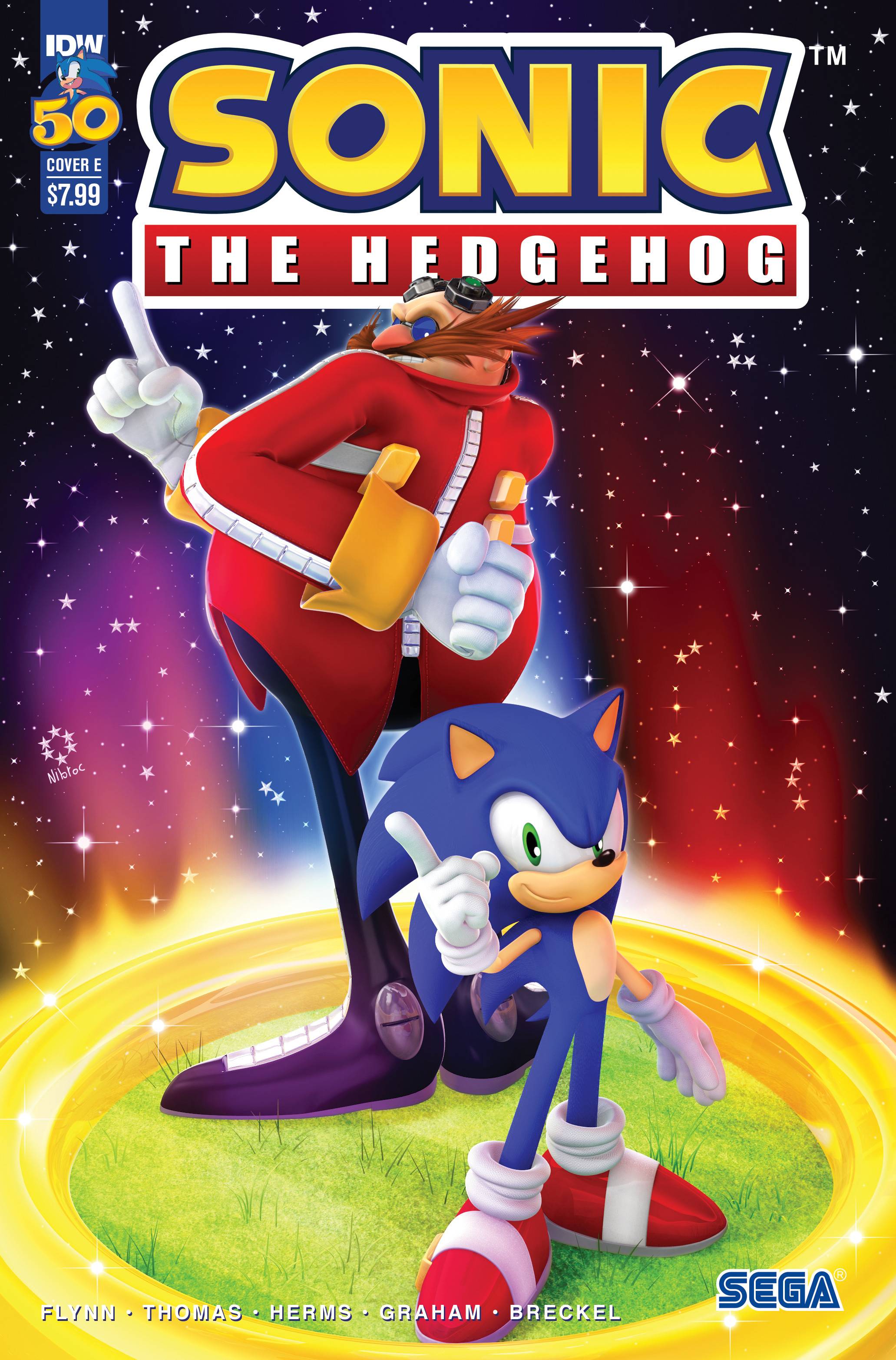 Cover F
Cover by Thomas Rothlisberger & Valtentino Pinto.
Retail Incentive Cover 1:10
Cover by Nathalie Fourdraine.
Retail Incentive Cover 1:25
Cover by Tyson Hesse.
Online Exclusive Cover
Artwork Gigi Dutreix.