IDW Publishing today officially announced the newest mini-series in the Sonic the Hedgehog comic book series, Imposter Syndrome.
Long-time writer Ian Flynn will join artist Thomas Rothlisberger to produce the four-part tie-in story, which will be released in alternation with the main Sonic series towards landmark Issue 50.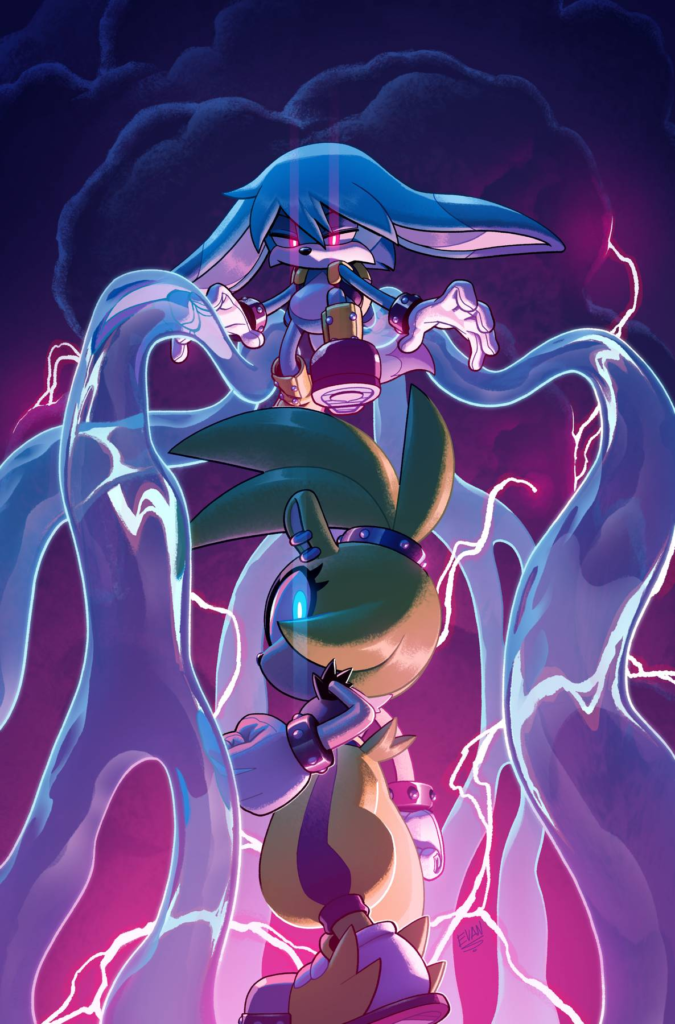 Dr. Starline's latest invention, a surge of lookalikes, will spell trouble for Sonic, Tails, and Dr. Eggman in Imposter Syndrome, which is slated to begin this November. The mini-series will contain "high octane action, amazing adventures, [and] thrilling characterization," said editor David Mariotte.
I'm especially excited about this story since it's building upon the core fundamentals that led to Dr. Starline's creation as a character. Hardcore fans will pick up on the inspirations from across Sonic's gaming history immediately. New fans will get to experience some wild new villains in a story that accelerates us to the monumental Sonic the Hedgehog #50. It's a win-win for everybody!

Ian Flynn
In a press release, the publisher said that fans can expect "subtle moments where the two stories [from Imposter Syndrome and IDW Sonic] overlap," coming to the storyline finale.
This new project is going to be an electrifying ride, full of kinetic action and tragic revelations — not to mention more Dr. Starline, which is always a positive! I can't wait to see how Surge and Kit spark readers' creativity, and I'm ecstatic to be part of the team crafting their story.

Thomas Rothlisberger
As previewed earlier ago, Imposter Syndrome will debut two new characters, Surge and Kit. Not much are known, but Mariotte said they "may feel familiar at first but will show you just how different they are from Sonic and Tails!"
The first issue of Imposter Syndrome will land this November.