Ahead of the echidna's debut in the upcoming Sonic the Hedgehog movie sequel, a Knuckles costume will be available to obtain for a limited time in Mediatonic's hit title, Fall Guys: Ultimate Knockout.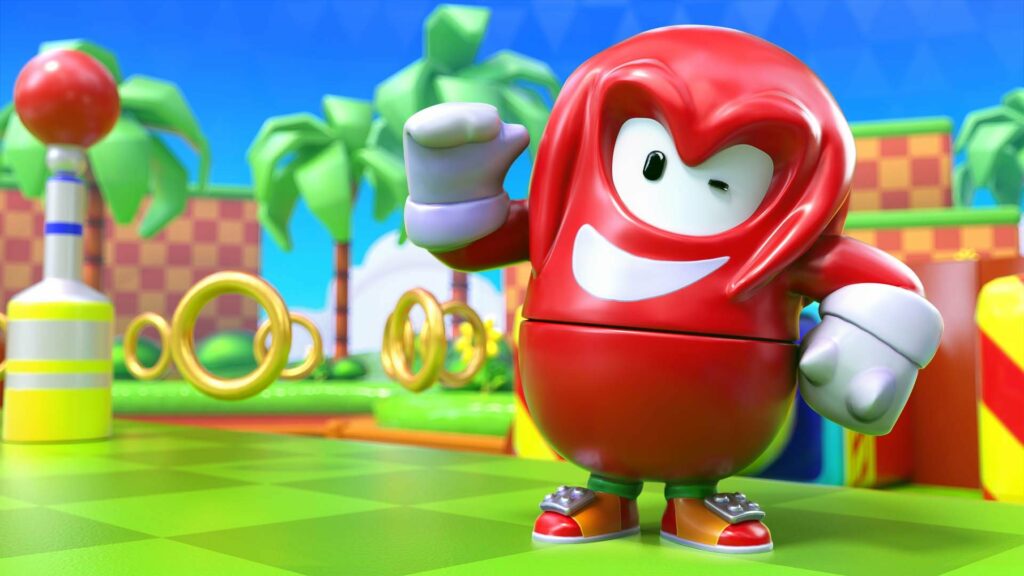 Developers confirmed early Wednesday that the costume can be acquired in two parts, as usual for the game:
Knuckles costume (Upper) – 11,000 kudos
Knuckles costume (Lower) – 11,000 kudos
This is the second Sonic character to be featured in Fall Guys, following a similar Sonic costume launch last October. Mediatonic also entertained the idea of "more shenanigans" with the Sonic series next year, a hint of future costume collaborations to come.
Replete with signature sneakers, spiked gloves and aerodynamic scarlet hair-do, you'll have everything you need for a bean makeover worthy of the Master Emerald guardian themself.

Mediatonic
The Knuckles the Echidna costume will be available for a limited time only, from 12 to 14 November.