The action role playing game Monster Hunter Rise will commemorate Sonic the Hedgehog's 30th anniversary with a limited-time collaboration, Capcom officially announced today.
---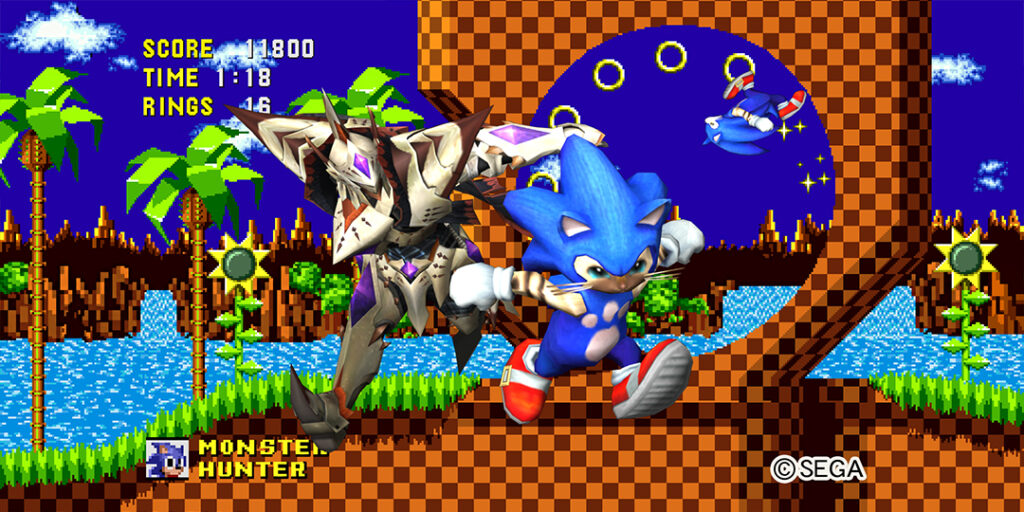 It will be Sonic's second stint with the franchise following an appearance in Monster Hunter 4 Ultimate in 2014. The joint saw a customized armour and weapon set based on the appearances of Sonic and the sword from Black Knight, Caliburn.
Monster Hunter series producer Ryozo Tsujimoto cited Sonic's wide appeal in both Japan and in the West that inspired the first collaboration, and he was present in today's video presentation to formally unveil the second collaboration with Rise director Yasunori Ichinose.
"[The collaboration] will be different; we're working hard to make it as much fun as possible," said Ichinose. "It'll take a bit more time, but we hope you'll look forward to it!"
At the same time, the hedgehog enjoyed a number of partnerships with SEGA's Phantasy Star Online 2: New Genesis and Fist of the North Star LEGENDS ReVIVE, as well as with third parties like Fall Guys: Ultimate Knockout, Ulala: Idle Adventure, Ninjala, and more recently Cookie Run: Kingdom.
Not yet is known about the latest Monster Hunter collaboration beyond the fact it is expected to be unveiled in November.