Finally, after a long wait, SEGA's silence on the Blue Blur's future has come to an end. SEGA recently held a Sonic Central broadcast.
Although the event only went for 12 and a half minutes, it contained loads of reveals for Sonic fans, including the announcement of three games. There's a lot to go through, so let's get started.
Sonic Colours Ultimate
Sonic Colours Ultimate has been announced. It's a remaster of the original that came out on the Wii in 2010. Developed by Blind Squirrel Entertainment, the game will feature a bunch of new features, including alternative clothing for Sonic, collectible gold medals and Tails heads, and much more.
There's even a new "Rival Rush Mode", where you can unlock bonus content by racing against Metal Sonic. Sonic Colors: Ultimate releases on 7 September on Google Stadia, PlayStation 4, Xbox One, Nintendo Switch, and PC via the Epic Games Store.
Sonic Colours: Rise of the Wisp
SEGA is going to celebrate the release of the game with the release of Sonic Colours: Rise of the Wisps.
It's a two-part YouTube animation that, for the first time in official Sonic YouTube animations, will feature a voice cast. Roger Craig Smith and Colleen O'Shaughnessey are back to voice Sonic and Tails, respectively. The first episode releases later this summer.
Sonic Origins
Sonic Origins is another game announced. In fact, it's a collection of games, like Sonic the Hedgehog, Sonic the Hedgehog 2, Sonic the Hedgehog 3, Sonic & Knuckles, and Sonic CD.
All of the games are going to be in widescreen, and there's going to be "added content and features", but that's all SEGA shared. Sonic Origins isn't going to release until 2022, but more information on the game is expected to be shared later this year.
Untitled 2022 title
The final game announced is the biggest one of all. A new main series Modern 3D Sonic game was teased with a 2022 release date.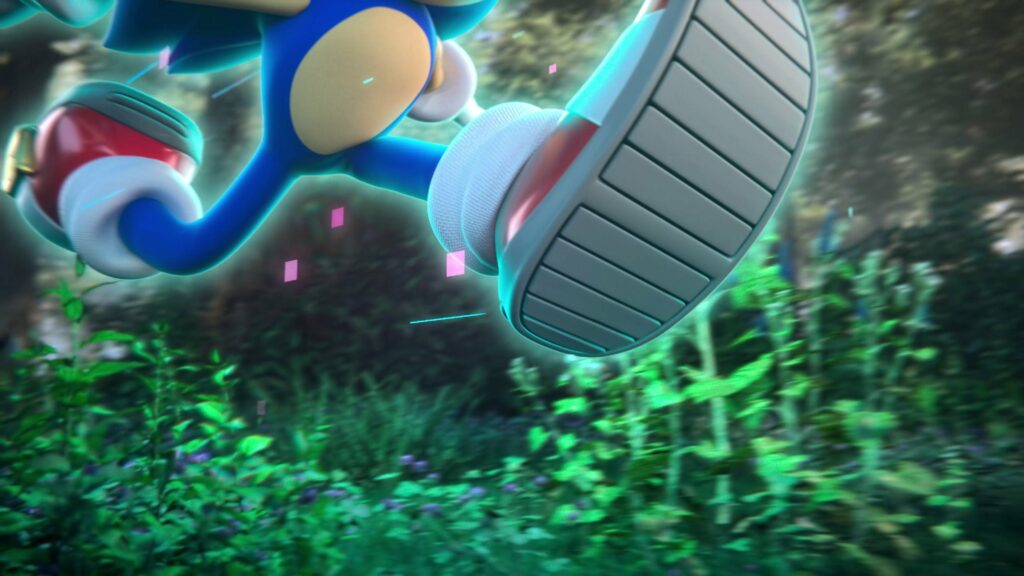 Although the game didn't receive a name in the trailer, SEGA later sent an outdated press release that had the name Sonic Rangers, and data-miners discovered the name inside the metadata of promotional images. Other than this, there has been no information on the game.
Sonic Prime
The Sonic Central broadcast also featured a segment for Sonic Prime. Not much got revealed, but it had been confirmed that there are 24 episodes. A new and mysterious world called the "Shatterverse" is going to be the setting, and a small piece of artwork from the show could be seen, an Eggman logo. Sonic Prime is still a go for a premiere worldwide in 2022 on Netflix.
Mobile games
A segment for Sonic mobile games was also featured. Three games are getting content added, mainly through limited-time events. Sonic Dash will be getting pirate costumes, like Pirate Sonic and Captain Shadow, in an event later this month.
Sonic Racing on Apple Arcade is getting a bunch of Classic era content, including the arrival of Classic Sonic, new maps, vehicles, and music. Sonic Forces Mobile is getting a limited-time event later this summer to unlock Super Sonic. Later this year, players can take part in another limited-time event that'll enable you to battle friends in private races. And finally, both Sonic Forces Mobile and Sonic Dash is going to have a limited-time event this Halloween, enabling players to unlock Sonic the Werehog.
Online concert
A couple of smaller announcements had also been made. A concert featuring a full orchestra and even Crush 40 are going to be performing the best Sonic songs in symphonic style during the Summer Game Fest on 10 June at 2:00 pm ET. It is going to be streamed for free, and a full concert will follow on June 23rd.
Merchandise
There has also been tons of new merchandise confirmed, including a JAKKS Pacific Sonic the Hedgehog 2 Eggman Robot playset, a Sonic the Hedgehog jewelry collaboration with King Ice, and 30th Anniversary Silver and Gold Commemorative Coins from APMEX. All of the merchandise is coming later this year.
---
So, that's been a lot to take in. We'll keep you updated on all of these over the course of the coming months. But, what do you think of all of these things, especially the new upcoming Sonic games? What is your opinion on the current state of Sonic, now that all these announcements have been made? Let us know.