In a interview with Japanese publication 4Gamer, Sonic Studio creative officer Takashi Iizuka explored a myriad of topics, going from Sonic Colours Ultimate, Sonic Prime, Sonic Origins, the development of the new Sonic title, and his history with the franchise. The following is an exclusive English translation from Tails' Channel.
---
Thank you for your time today. First of all, congratulations on Sonic's 30th anniversary. Please tell us about your feelings, Mr. Iizuka. You've spent most of these 30 years with Sonic.
I got involved with the Sonic series first in 1993, and at that time I was desperate to make good things for each title. Every year, I was already thinking about the next title, and when I came to realize, Sonic is 30 years old already. It was in the blink of an eye.
I was able to continue doing that for nearly 30 years thanks to the fans who support Sonic. Every time we reach these milestones, we are filled with gratitude.
The 30th anniversary means that those that were Sonic fans at the time of release of the first title are older than the series itself, it makes me truly feel the flow of time.
When we released Sonic Generations to coincide with the 20th anniversary, we talked about how "a link for both children and adults has finally been created". Ten years later, those that were kids at that time have grown into teenagers. During Sonic Mania in 2017, I got to experience making games with Sonic fans, and I realized that the generations have changed.
Sonic Colours Ultimate
New titles for the Sonic series were announced to coincide with the 30th anniversary. I would like to ask you in order, so let's begin with Sonic Colours Ultimate.
This is a remastered version of the Wii title, Sonic Colours, that was released in 2010. In recent years, partly due to the success of the Hollywood movie, the Sonic brand is expanding at an accelerating pace, and it is rapidly spreading to families everywhere. Therefore, I wanted to deliver them the "quintessential Sonic game", so I chose Sonic Colours, which is highly evaluated by fans and cannot be played with the current hardware.
What is the difference between the original version and the remastered version?
In addition to the high-speed action seen in recent Sonic titles, the game also features the "Colour Power" power up, which can be done with the help of the wisps. All of this will be accompanied with high-definition resolution and improved graphics.
And also, a new "Jade Ghost" wisp has been added with the ability of turning Sonic transparent, making him able to pick up items in places that the player could not go to in the original version. So, even those who played the Wii version can play the remaster with a fresh feeling.
People that have played the original can also enjoy the remaster?
Yes. Jade Ghosts are placed in various places, so they'll be able to develop new routes, and find new enjoyment in the game.
But also, for those who are not good at platforming action games like Sonic, Sonic Colors Ultimate does not feature the life system, meaning that players can start over from where they failed without fearing a game over. In addition, even if you fall off a stage, with the new "Tails Save" feature, Tails will rescue Sonic on the spot.
Sonic Origins
Next, I would like to ask you about Sonic Origins. It shows that the games from the Mega Drive era will be re-released, how did you came up with the idea?
Similar to Sonic Colours Ultimate, it was created for new Sonic series followers who wanted to know about the "origins" of Sonic. The five Sonic titles released for the Mega Drive will be playable on current hardware, and they will not run on an emulator, given it is a port to current consoles. This will allow fans to play everything on a 16:9 aspect ratio.
Why did you decide to port these games without using an emulator?
In general, emulator-based porting is easier to do, but since these are games that have been played for a lot of years, I would like to take this opportunity to revive them again on the current hardware. With that feeling in mind, the team dared to try porting.
Since it is in the early stages of production, there's not much I can talk about in detail, but since the games will not run on emulation, we can modify the games themselves. While faithfully reproducing the original, I would also like to add elements that make it easier for beginners to play, similar to Sonic Colours Ultimate.
Sonic 2022
The last thing that was revealed is "completely new"…
After the release of Sonic Forces, we did not announce for a while a new mainline title for the Sonic series, so I was worried about the fans. It is still premature, but I just wanted to let you know that we are developing a completely new work on the occasion of the 30th anniversary.
Mysterious symbols have been teased on the game, but what do they mean?
It is a symbol that will appear in-game, but its meaning is still a secret. However, I can say that it does not have a meaning that can be understood by common reasoning. I think I can talk about the details soon, so please wait a little longer.
Sonic Prime and collaborations
Okay… Along with the 30th anniversary, collaborations inside and outside of games have been showcased, among them the production of a new animation, Sonic Prime.
As I have mentioned earlier, Sonic's fan community is very widespread, so I would like to not only provide products to fans, but also create opportunities for them to interact with Sonic from various angles.
I think this anniversary is an opportunity for us to express our gratitude to our fans. However, we also came to the realization that we could also deliver it to those who have not yet interacted with the Sonic series, so we reached out to various places and brought tons of collaborations.
Did most of these collaborations came from Sonic Studio?
Most of them are from us, but there are some suggestions from the other parties. For example, the Sonic costume that appears in Olympic Games Tokyo 2020: The Official Video Game was made by the development team for fun. It was a big deal, so I was talking about "let's take this opportunity" (laughs).
I was also surprised at the announcement of a new animation. Can you tell us more about Sonic Prime?
We plan to distribute it on Netflix in 2022. Sonic Boom featured a setting that was exclusive to the cartoon, but this time it will be based on Modern Sonic from the games. Man of Action Entertainment, who has a lot of experience in American animation, is in the process of directing it.
Netflix. Can we expect to see this cartoon in Japan?
Yes. We are planning to distribute it worldwide, so it is very likely a Japanese localization will be done as well.
Is there a possibility that it will be made into a game like Sonic Boom?
There are no plans for that at the moment. In the first place, Sonic Prime takes place on the same settings seen in the games and will feature Modern Sonic, so I don't think it is necessary to do that now.
I see. From this year to next year, it seems to be a very exciting time for Sonic fans.
We are also busy with new games and animations, as well as a sequel to the Sonic the Hedgehog movie. I still haven't slept. (laughs)
At the timing of the 30th anniversary, I was finally able to announce what I have been keeping secret for a while. Due to the unexpected COVID-19 pandemic, we had to cancel the annual South by Southwest event, but instead, we prepared a plan that can be enjoyed online and to keep things lively up until 2022.
A look back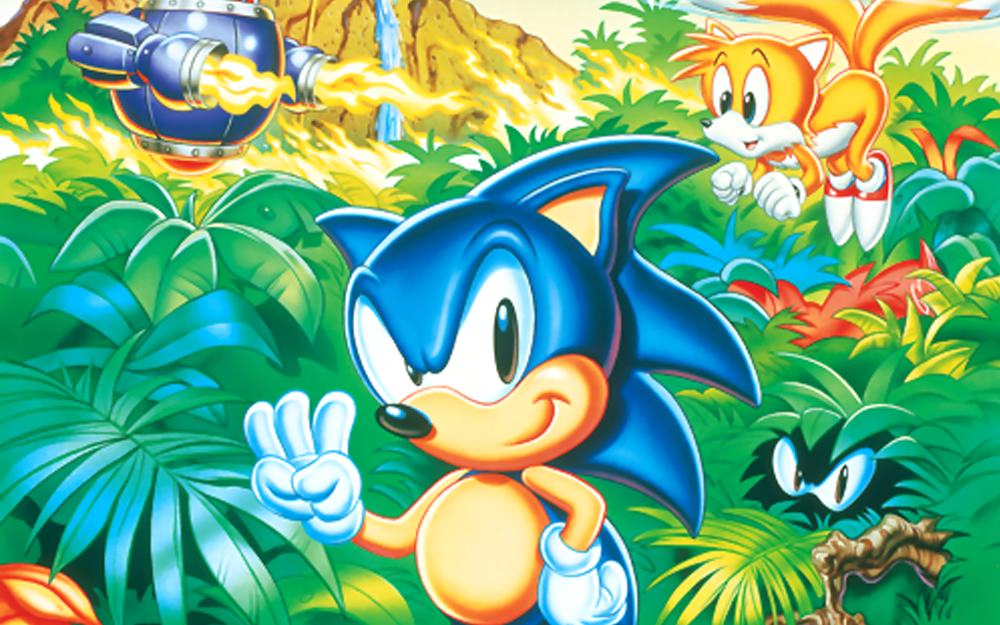 I would like for you to look back on the relationship between you and Sonic. You are currently based in the United States, aren't you?
Yes. Since 2016, I have been a member of Sonic Studio, a team that runs Sonic's business at SEGA of America in Los Angeles. As a creative officer, I am in a position to supervise all products related to Sonic, such as animation and merchandising, as well as game development.
You are currently in charge of everything related to Sonic, when did you first meet him?
I joined SEGA in 1992, and at that time, Sonic the Hedgehog 2 was made in the United States, and I was debugging it as part of new employee training. That was my first encounter with Sonic.
I still think Sonic 2 is on my top five games of all time. I was overwhelmed by the characters, visuals, and sound. When I was fascinated by the high degree of perfection, my boss asked me if I could help with Sonic the Hedgehog 3. Of course, my answer was a strong yes.
Sonic 3 was also made in the United States. Did you need to go to the United States?
Immediately after the reply, I was told, "You can do it! Go get your passport!" (laughs).
I had never been abroad before, and I was not interested in traveling abroad, but I decided to experience life in the United States for the first time to make Sonic 3.
Immediately after joining the company, you were sent overseas… It was quite hard, isn't it?
My life changed 180 degrees. I was worried about the difference in culture and language, but even so, being involved in the development of a big title that represents SEGA made me feel like I was at a new start from the age of 21.
How was your development environment?
There were three planning teams, including mine, but while learning the techniques of my seniors by imitating them, I was able to concentrate on development and made it fun. At that time, I used to draw the level design for the zones on paper, but the map for Sonic 3 was so big sometimes that, in some cases, I handed a piece of paper larger than one tatami mat to a graphic designer.
You were in charge of level design at that time.
Yes, I liked the level design work. I was told that I should "use the performance of the Mega Drive to the limit" for the levels I was working on. With this enthusiasm, in order to make the background (which has only two sides) look more rich, I devised a plan while consulting with my seniors.
Since Sonic 3, you've been involved in almost all of the main Sonic games. Can you give us a particularly memorable title?
Sonic Adventure and its sequel, Sonic Adventure 2, are quite memorable. I was impressed at how the former was hard to produce and the latter was fun to develop.
Sonic Adventure was released early in Dreamcast as the first 3D Sonic in the series. It was 1998.
During development, the hurdle to "how to make Sonic into 3D", which had been 2D until then, was high, and people around me were skeptical about it. "Is this really going to work?"
The moment when I made a drawing that showcased how loops in Speed ​​Highway should work, everyone praised me and said, "this is it!" I remember being really happy.
However, the size of the game was so great that there was a lot of work to be done, and it was a battle against time.
Who was in charge of Sonic Adventure?
As a director and lead designer, I was in a position to decide the path the game should take. In the past, projects were developed with 20 people at most, but with Sonic Adventure, the number of people suddenly increased to 50 or more, so the situation was still uncertain.
Three years later, Sonic Adventure 2 was released. You said that the development for it was fun?
For Sonic Adventure 2, I decided to, once more, return to the United States. But at first I was traveling to the United States with only 11 people. For the previous title, there were more than 50 people, but it seemed impossible to make a sequel with 11 people (laughs).
In a sense, it can be said that it was a small number of elite personnel, the best of the best. Development in the United States was just fun. I do not even remember thinking it was painful.
The game also seems to have been polished compared to the original.
There was a mentality of "how can we exceed the previous work?" I took the plunge and removed unnecessary elements as much as possible. I left the element of six playable characters, but narrowed down the story to two (Hero and Dark) and chose a game design that also took work efficiency into consideration.
As a result, I think the content became cohesive as a whole. With the birth of Sonic's new rival, Shadow the Hedgehog, it was a memorable game.
Leading the way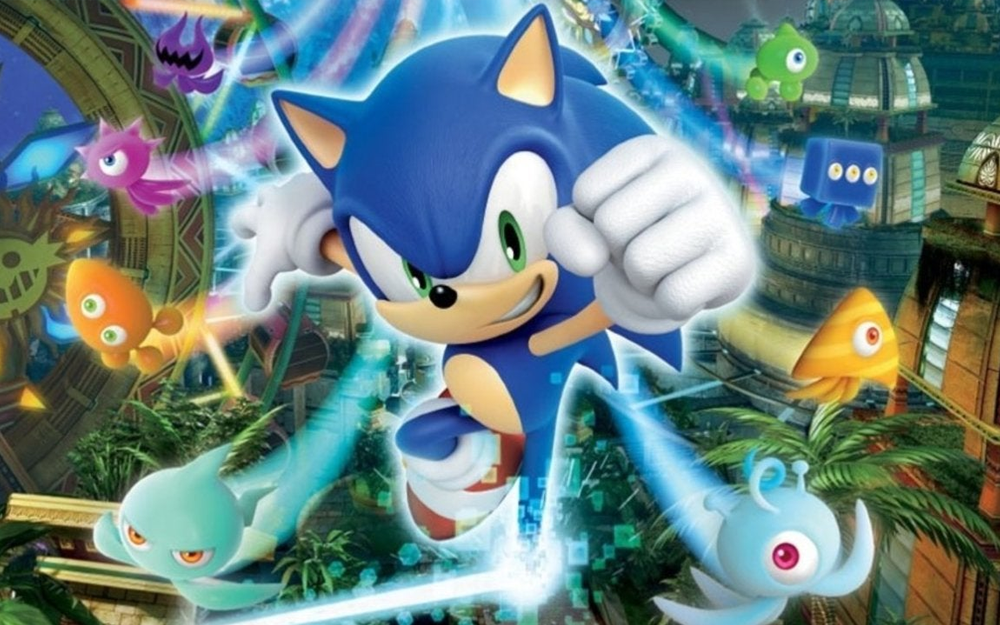 When did you start the role of series producer?
It was with Sonic Colours in 2010. After the release of Sonic Adventure 2, Sonic games continued to be developed in the United States, but at the same time, some smaller titles were beginning to be made in Japan. Sonic Riders and Sonic and the Secret Rings were titles made in Japan. With the development being made in two countries, the notion of what Sonic should be, envisioned by each director, tended to be slightly different and less consistent.
So, I returned to Japan and decided to oversee the team as a whole, assuming the role of producer with Sonic Colours and onward.
Sonic games changed constantly with different game designers, directors, and producers being brought for these titles.
As a game designer, I felt that I enjoyed making games after understanding the purpose and style of each work. Rather than the whole game, I had a strong feeling on focusing on the part I was in charge of.

When I became a director, it changes you to a position to think about the quality of the game as a whole, so the sense of responsibility became stronger. I was conscious of the higher ups aiming for high quality by leading the staff and deciding what each person has to do, to help the whole as much as possible.
Now I am a producer. I was concentrating on one single title when I was a director, but now the details regarding the game are left to the director, so the big difference is that I can oversee multiple titles in development.

There is pressure because it is a job related to the future of Sonic, which is important to the company.
Producing the next Sonic game
Please tell us the important points to a game as a producer of the Sonic series.
When developing a new game, you need to ask yourself how the fans, who have supported Sonic's characters and the brand, will respond to the new concept.
I think that certain points, like Sonic's personality and a sense of speed, must be in the game in to form what fans want.
I have the impression that there is some flexibility in recent works, seeing that they are being developed in a wide variety of ways.
That's right. Since there are so many different ideas coming from different directors and teams, I like to take a bird's eye view approach of whether or not it should be in a Sonic title, and use the best ideas presented.
Personally, I think it is better to let the director concentrate on their work as a director, but as I mentioned earlier, as a producer, you can see the games being developed as a whole. I think it is my mission to take a bird's eye view of the entire series.
Do you sometimes think "I would do this if I was a director"?
Of course I do. However, since game development is team work, we will respect the opinions of directors and teams as much as possible.
When making a game, the goal is that the correct answer won't always be found at the first try, and that there is a possibility that you will reach the correct answer by the choices you make along the way. I would like to always listen to the opinions of the team and continue to guide them in the right direction.
The Sonic film
What are some of the most memorable events outside of the games, since you've been involved in the Sonic series as a producer for many years?
The Hollywood movie. Making a movie was a really big milestone. The production period was not that long, but our attempts to make a Hollywood Sonic movie began over ten years ago within SEGA.
It's been a decade of joy for us to finally realize the project after spending many years looking for a partner and meeting with Paramount and Jeff Fowler. It was different compared to that of finishing a game.
And it was a big hit all over the world.
I would be lying if I did not say that I was worried about what kind of reaction the fans would have with a hybrid live-action and CGI Sonic movie. However, as a result, it became an interesting work, and I was able to fully express the charm of Sonic, so I was really glad I did it.
There was also the redesign for Sonic that was shown in the original trailer.
That was when the fans' voices moved everyone. Paramount was making a movie with the goal of expanding Sonic to new customers. We were looking at the work from the supervisor's point of view in order to keep Sonic like Sonic, but when the trailer was released, there was a stronger reaction that was not anticipated.
As a new Paramount movie, the trailer brought a record number of views, and the magnitude of its influence led to a reexamination of Sonic's character design. It was an event that made me realize the power of Sonic fans.
In Japan, the release was delayed due to the novel coronavirus.
The movie's release in most countries was in February. The influence was minimal, but since Japan originally set the release date for the spring break, we really missed a great time window. It cannot be helped, but it was really disappointing.
Visualizing development at Sonic Studio
How are the Sonic games currently being developed?
It may slightly differ depending on the title, but basically we, the Sonic Studio, think about the roadmap for the titles and plan each one accordingly. The basic case is to select a development team, and from there we produce it according to the schedule.
You returned to the United States for the third time to assume the role of creative officer for the Sonic Studio. How is the current situation?
The third time I went to the United States, I realized that Sonic's business is centered in Europe and the United States, and that I need to be in the United States in order for the brand to grow.
At the current Sonic Studio, I strongly feel the merit of not only developing games but also working with various members. Ivo Gerscovich, chief brand officer, oversees business aspects such as marketing and licencing, so I can concentrate on the creative side.
Favourite character?
By the way, what is your favourite Sonic series character?
I have a lot of favourite characters, but when I get asked about my favorite game, the first thing that comes to my mind is Sonic Adventure 2, so my favourite characters is Shadow the Hedgehog.
Shadow was designed as an appealing character that could compete with Sonic. It is a character that can be said to have been created by all the team members. I have a strong feeling for him.
There's something deeper than being a villain, right? There are characters that act according to their belief and justice, not just "being evil".
When I was in the United States [for Sonic Adventure 2], I realized that dark heroes are very popular. The same was true for Metal Sonic. I also like to make the evil character appealing enough to play an active role not only in their debut title but also in subsequent games.
And, of course, Sonic is special. It's been 28 years since I joined SEGA, and I've been running with him for a long time, so he has become a part of my life. He is a life partner who I share emotions with, and I have the same affection for it as family.
What's ahead in the anniversary?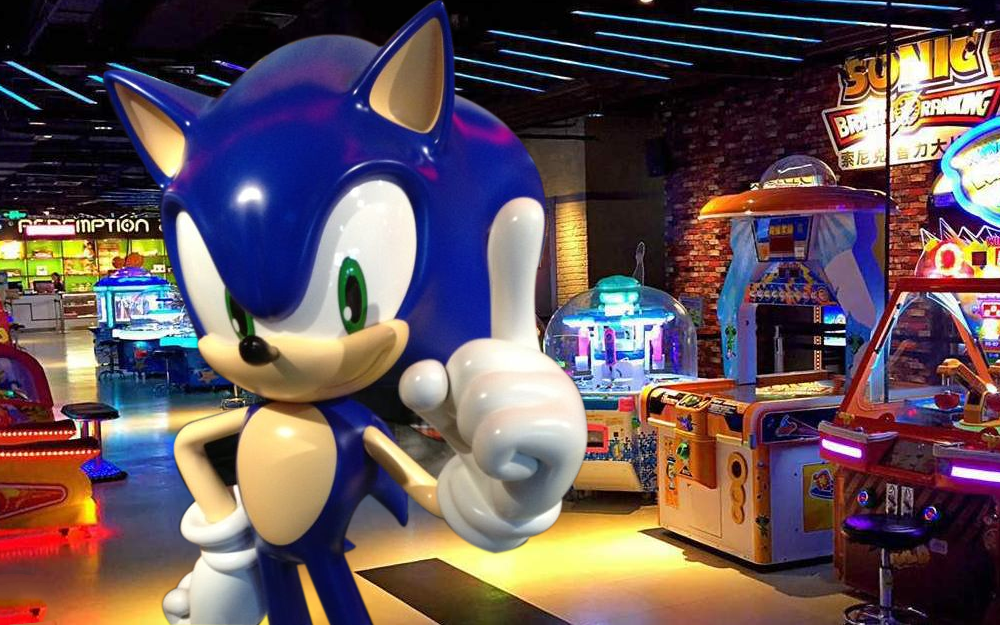 The 30th anniversary year has begun. Please tell us about your future prospects.
From this year to next year, there will be a rush of new titles and collaborations. We will show the excitement that can truly be called "Sonic's Year".
Under the slogan "Sonic Everywhere" advocated by Sonic Studio, we are working towards a future image that Sonic will always be present and there will not be a day when the world does not see Sonic, so I would be grateful if you could keep supporting us.
Thank you. Finally, could you give a message to your fans?
I truly feel that it is thanks to the fans who have supported me that I have been able to continue the Sonic series so far. In particular, I feel that the Japanese people are really warm and always kindly watching over me.
We, the members of Sonic Studio, and the Japanese Sonic Team will do our best to meet your expectations. Let's enjoy this 30th anniversary together.
I'm looking forward to the future of the Sonic series. Thank you for today.
---
English translation provided by Azulzinho and Ryan Scarlett of Tails' Channel. The original interview can be read in Japanese via 4Gamer.