GFUEL announced a new collaboration with Sonic the Hedgehog to create a new energy drink and formula line donning the blue blur.
The so-called "official drink of eSports" will be offering a Sonic-branded G-Fuel "Peach Ring" energy drink mix, shaker cups, pre-mixed cans, and even a collector's box.
The collector's edition box will have the drink mix and a shaker cup accessory.
Sonic the Hedgehog has always been a character that embodies perseverance and endurance, which are qualities that are central to G FUEL's product. We can't wait for Sonic fans to enjoy it!

Michael Cisneros, SEGA licensing specialist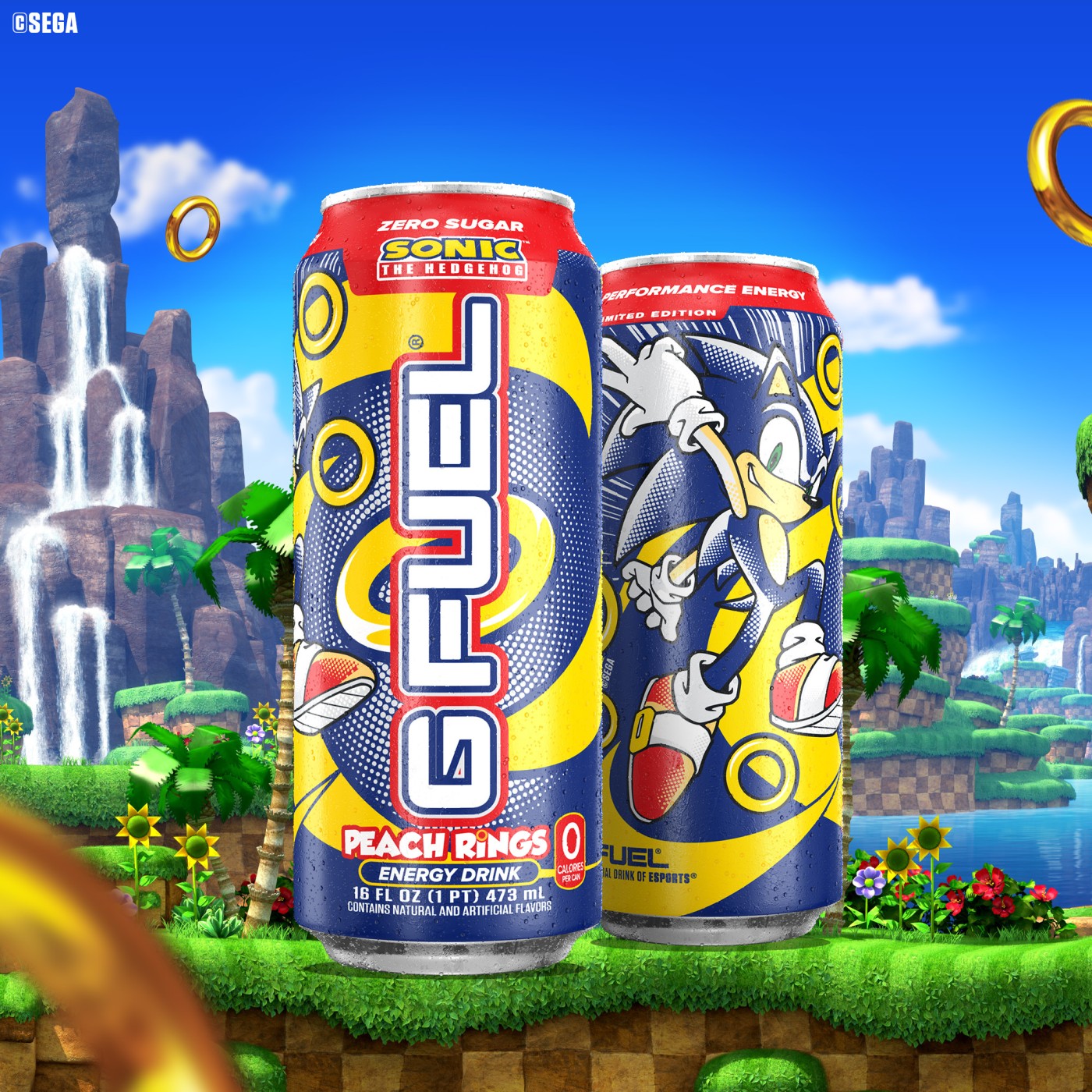 The products will be released this August.