Update 1:15 am ET: This article has been updated with new information.
An action-packed scene will be filmed in the streets of Vancouver, British Columbia for the highly anticipated Sonic the Hedgehog movie sequel, new reports have claimed.
Photographer @lightboxgallery learned that the Sonic movie crew is planning to film a scene featuring a "car chase with gunfire" for this Thursday and Friday night. The filming location was disclosed to be around West Hastings and Hornby Street, though another source reportedly said that the crew will be filming around the city block of West Cordova Street and West Hastings Street from north to south, to Burrard Street and Howe Street from west to east.
A local luxury hotel, Auberge Vancouver, even found themselves situated right in the action. "Right outside our front doors setting up & getting ready to shoot tonight," tweeted the establishment early Friday, or late Thursday in Vancouver.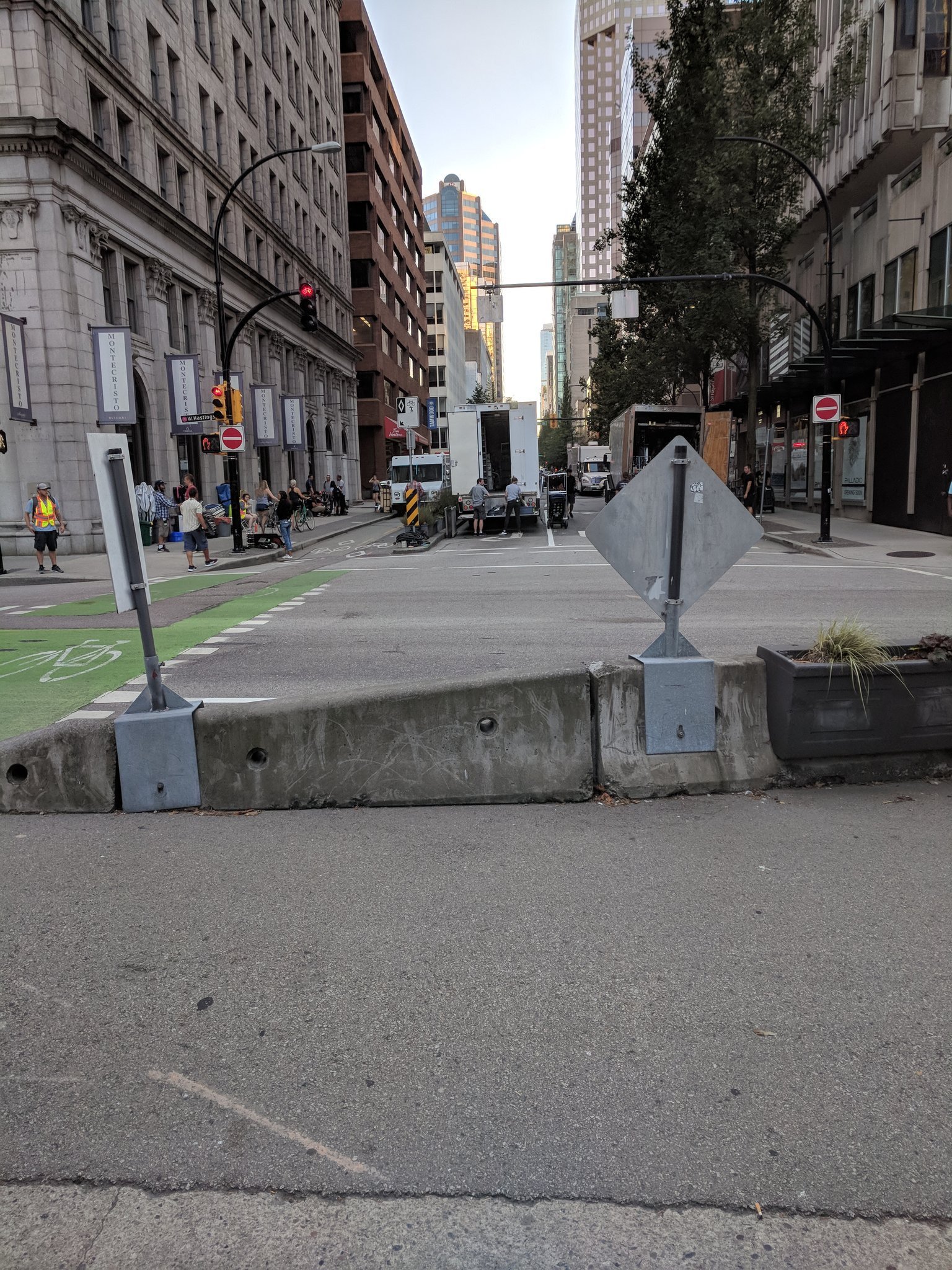 Eagle eyed fans may have noticed that the intersection of West Hastings and Hornby was approximately the same filming spot for the original Sonic movie. As we reported in 2018, the streets were cornered off to film various scenes, with Vancouver acting as a stand-in for San Francisco.
As the Sonic movie sequel continues its development in British Columbia, Tails' Channel will continue to provide comprehensive coverage.
---
Article updated Friday 1:14 am ET with new information.