As the production of the Sonic movie sequel continues, more sightings have begun to appear.
HollywoodNorthBuzz has managed to obtain a photo of a set under construction at an environmental centre in Surrey, a suburb of Vancouver, British Columbia, Canada. The centre, owned by A Rocha Canada, was reported earlier ago to be a potential filming location.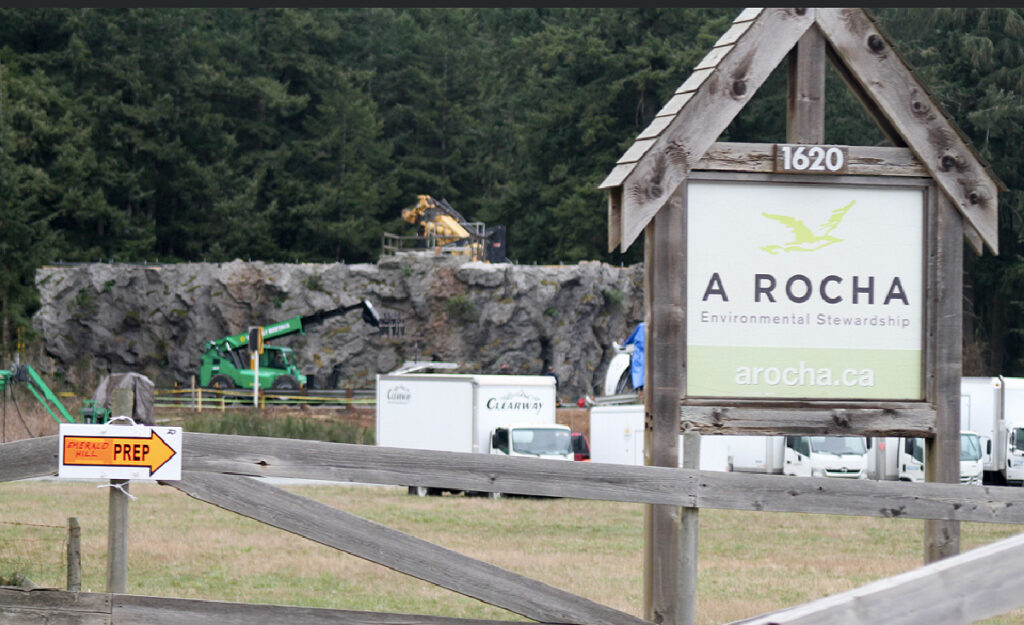 A sign with the "Emerald Hill" name can be seen, which is the production name for Sonic the Hedgehog 2. It does not confirm that the set will be related to Emerald Hill as seen in the games. Although, composer Masato Nakamura has confirmed that the iconic Emerald Hill soundtrack will be featured in the sequel.
As the Sonic movie sequel develops in British Columbia, Tails' Channel will continue to provide comprehensive coverage.