In an announcement first made at the Japanese television program Zip! from Nihon Terebi, details regarding the release of the highly anticipated video game movie, Sonic the Hedgehog 2, in Japan, have been revealed.
Voice cast confirmation
The revelation that caught fans' attention was the new voice for Knuckles, with famous voice actor Subaru Kimura confirmed for the role. Kimura is mostly known for previously voicing Takeshi Goda in the Doraemon series.
In a move similar to the domestic release, the voice actress for Tails in the games, Ryo Hirohashi, will reprise her role in the movie series. Hirohashi has been voicing the character in the games since 2003's Sonic Battle.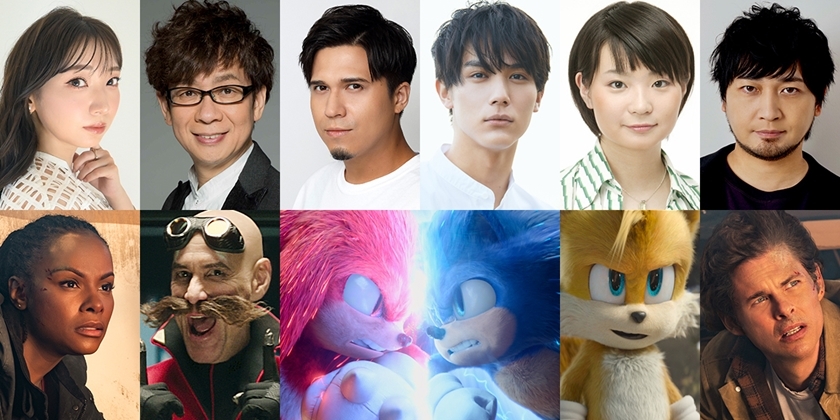 Returning to voice their character was the cast from the previous movie, with Japanese dorama star Taishi Nakagawa confirmed to voice the hedgehog.
Taishi Nakagawa as Sonic the Hedgehog
Subaru Kimura as Knuckles the Echidna
Ryo Hirohashi as Miles "Tails" Prower
Koichi Yamadera as Dr. Robotnik
Marina Inoue as Maddie Wachowski
Yuichi Nakamura as Tom Wachowski
Release date
The other revelation that came with the Japanese voice cast announcement was a release date, with the sequel out in theatres on 19 August, four months after the release in the United States and many domestic markets.
With the confirmation of the news, a number of Japanese Sonic fans expressed their dissatisfaction, with the fear of being spoiled, and how distant the movie release was in Japan compared to other countries.
August 19th! ?? It's too late. Other countries are April! Why is Japan the slowest? Sonic's fans living in Japan are sad. This news is the worst. In 2020, "Sonic the Hedgehog" was too late in Japan. Why are you making that mistake again? Think of Sonic fans properly.
Sonic the Hedgehog 2 will be released in domestic cinemas on 8 April 2022.