Despite widespread speculation on social media, the 'SEGA Skyways' event was an online office party for SEGA of Europe employees. It is not uncommon for SEGA to send in gifts for their employees. This is not a big SEGA or Sonic event.
---
This Monday morning, several SEGA of Europe employees teased images of suitcases and a passport for an event called 'SEGA Skyways'. The event was said to take place on 18 March, and there were a few Sonic references on the items that were shown off.
This led many Sonic fans, including community media, to speculate if there was going to be a SEGA or Sonic event, either internal for the staff, or some sort of online event for everyone to view.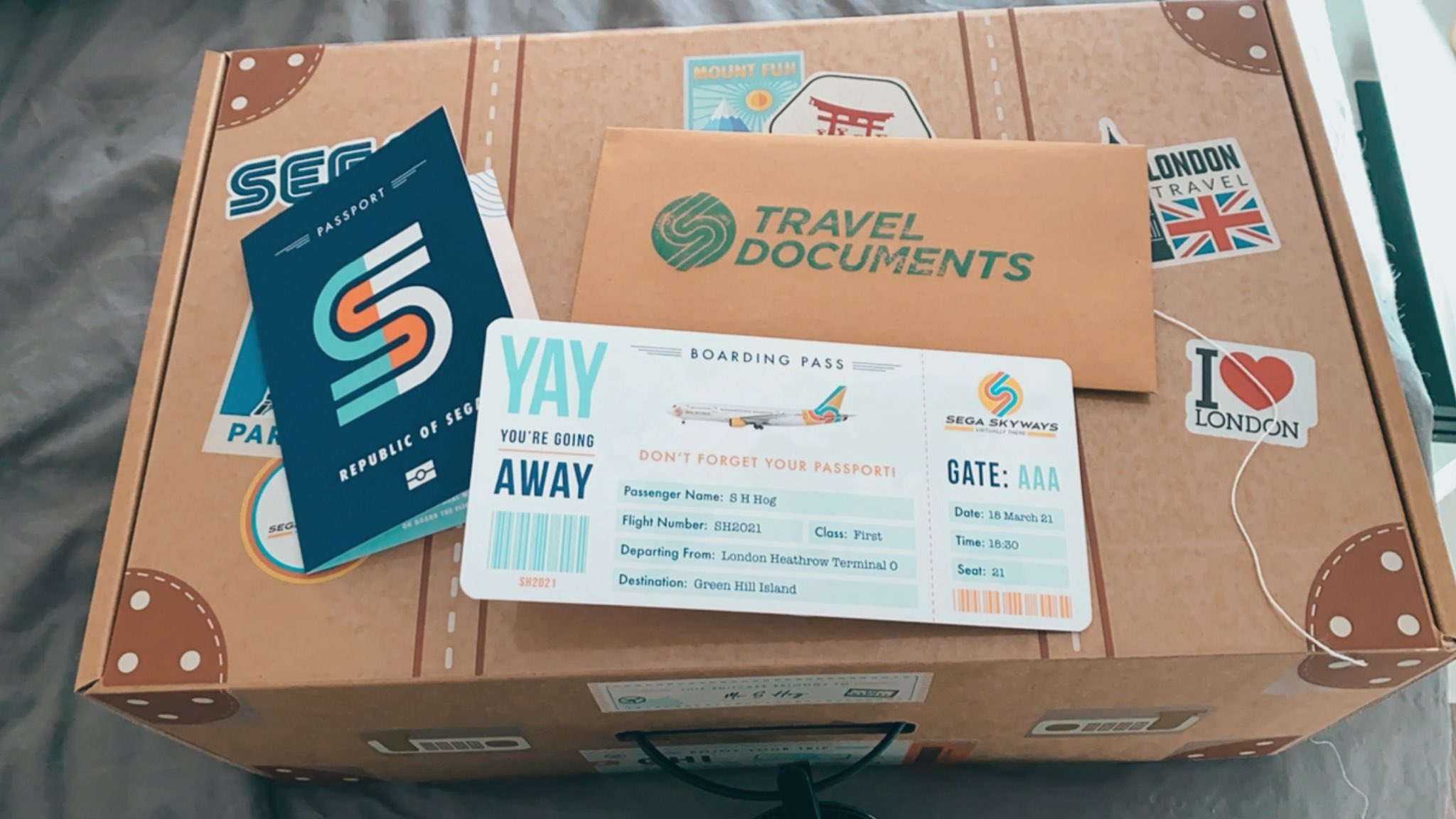 After some fan commotion, one SEGA employee clarified in one of her tweets and said that the event is just a "mini office party".
However, there will be a Sonic the Hedgehog event on 26 March. WonderCon will be holding a Sonic 30th panel, featuring several writers and artists for the IDW Sonic series. They intend to reveal new information on a comic special, and other various surprises.
Stay with Tails' Channel and IDWSonicNews for details on our broadcast coverage plans.