SEGA announced today that a sequel to the well received crossover, Puyo Puyo Tetris, is on the way for the current-generation consoles, with Sonic the Hedgehog expected to appear.
The Sonic the Hedgehog series is going to make a small participation in this new game as a bonus for those that pre-order the game. Three exclusive Sonic the Hedgehog item cards will be part of the "Skill Battle Booster Pack".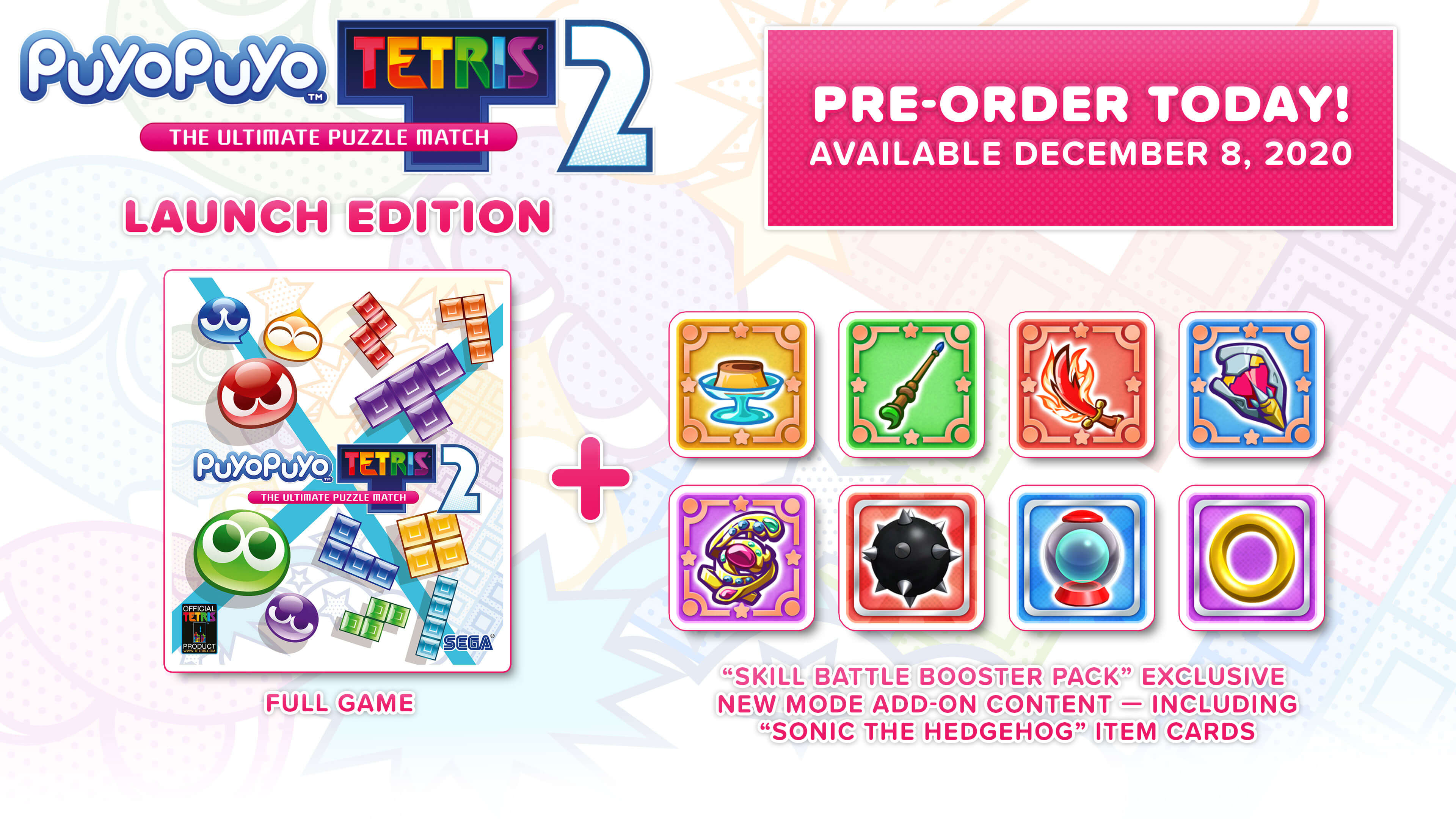 Pre-order Puyo Puyo Tetris 2 now so long as the supply lasts to get eight special "cards", including three cards featuring Sonic items, used in its new Skill Battle Mode!

In Puyo Puyo Tetris 2, players will experience a brand-new hilarious story filled with an eclectic cast of characters in Adventure mode and develop new strategies for play utilizing special item cards in Skill Battle.

Boost your strategy and power your team in Puyo Puyo Tetris 2's brand-new Skill Battle mode with this pack of eight rare Item Cards–including three special cards featuring items from the Sonic the Hedgehog series! This pack is exclusive to the Puyo Puyo Tetris 2 Limited Edition.

Official statement, SEGA
Puyo Puyo Tetris 2: The Ultimate Puzzle Match will be released 8 December for PlayStation 4, Xbox One, Nintendo Switch and PlayStation 5. A Steam release is planned to drop early 2021.