Miles "Tails" Prower became the talk of the town following the release of the first episode of TailsTube, an animated talk show produced by SEGA.
The episode featured creative input from well known Sonic personalities such as Ian Flynn, Tyson Hesse and Michael Cisneros; used the so-called "vtuber" designs for Sonic and Tails that debuted on the Japanese Sonic Station Live telecasts; and featured the voices of Roger Craig Smith and Colleen O'Shaughnessey.
New reveals from TailsTube
The Sonic game series is set in one world, presumed to be Earth.
Humans lived in the continents, while the anthropomorphic animals lived on the islands, like South Island and West Side Island.
When asked why Sonic runs in a racecar sometimes if he can run even faster going by feet, Sonic answered that he does it because "it looks cool".
When asked if Amy was seen by Sonic as either a sister or a girlfriend, he said that she "a really good friend." Tails quips playfully at those two being a couple.
Two Worlds: How it Began, and its' controversies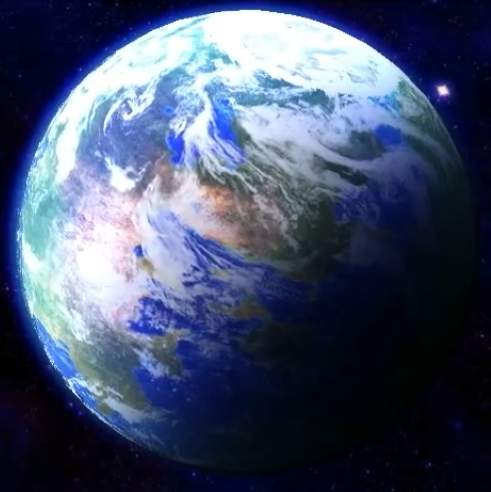 The Two Worlds explanation has been a highly debated topic among Sonic fans for some years now, in which it speculated that the Sonic games took place in two planets, Earth and Sonic's World.
It was first mentioned by Takashi Iizuka in 2010 during an interview promoting the release of Sonic Colours, that the game took place in the "non-human" side. In a later interview in 2017, he commented that both worlds would sometimes "cross over" with each other.
The Two Worlds quickly became a point of heated debate in the Sonic fanbase, with some trying to make sense out of it, others pointing possible plot holes with the games if it was true.
The world that Sonic lives in and the world the humans live in are separate worlds. But, some of the canon games do have Sonic and humans together, and part of that is based on what world is being portrayed when the game is developed. There are kind of different worlds that do exist and sometimes there's some crossover.

Takashi Iizuka, Sonic Studio Creative Officer
Ian Flynn, writer for the Sonic comics and the upcoming mainline game Sonic Frontiers, later went on to say on a podcast that fans should "forget about two worlds", adding that he could not say the reason as to why at the moment.
Some fans, with hindsight of what was revealed on TailsTube, believed that was what Ian Flynn was mentioning in regards to Two Worlds not being something of concern.
"Who is she?"
An unknown human character was seemingly unveiled in concept art featured on the episode. The character's different art style had some thinking that the character might be brand new, and might appear in Sonic Frontiers.
When a fan asked Ian Flynn about it on Twitter, all he gave was a "knowing smile", but later chastised assumptions about the character in a podcast.