This is a developing story. Article will be updated with more information
A new collection featuring Sonic the Hedgehog games named Sonic Collection were spotted on the websites of numerous French gaming retailers. Among them were the same one that leaked Sonic Colours Ultimate back in April.
Sogamely, a French retailer website, has recently put up a page for "Sonic Collection" for the PlayStation 4. Not much details beyond that were given, nor has it been confirmed by SEGA.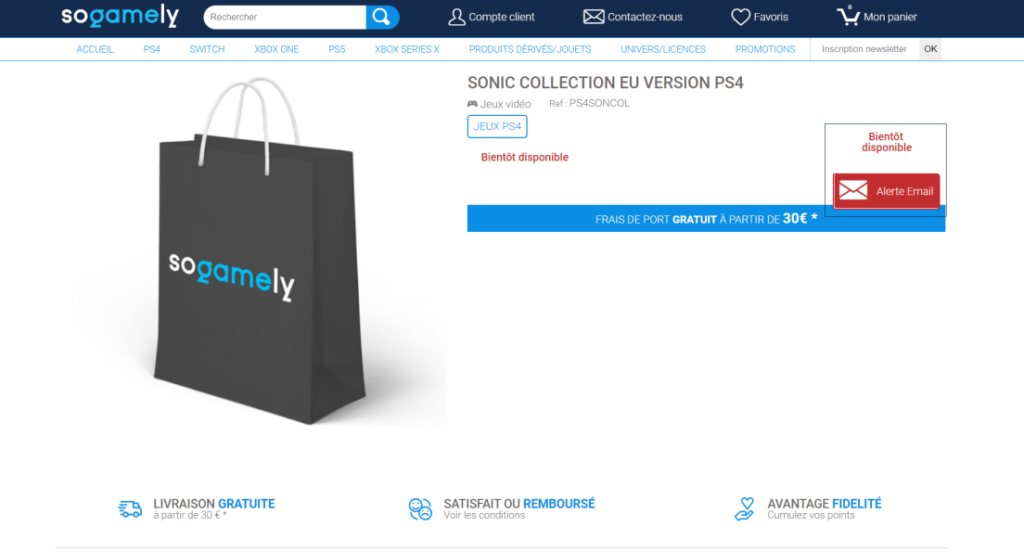 In another French retailer website, ReplayMultimedia, one more listing for "Sonic Collection" has appeared as well.
Out of all the listings that appeared, not a verision for the Xbox consoles or the Nintendo Switch were seen.
Rumours about a Sonic Collection began to circulate on the Internet as early as the beginning of January.
As more details appear, Tails' Channel will keep everyone informed.