With the successful release of the Persona 4 Golden port on Steam, SEGASammy has said that the PC and multi-platform market will receive bigger attention from the company.
SEGASammy confirmed on an investor Q&A via Gamesindustry that "repeat sales" of its games have grown in March and April of this year, and although it has slowed down in May and June, sales were still higher than those of 2019.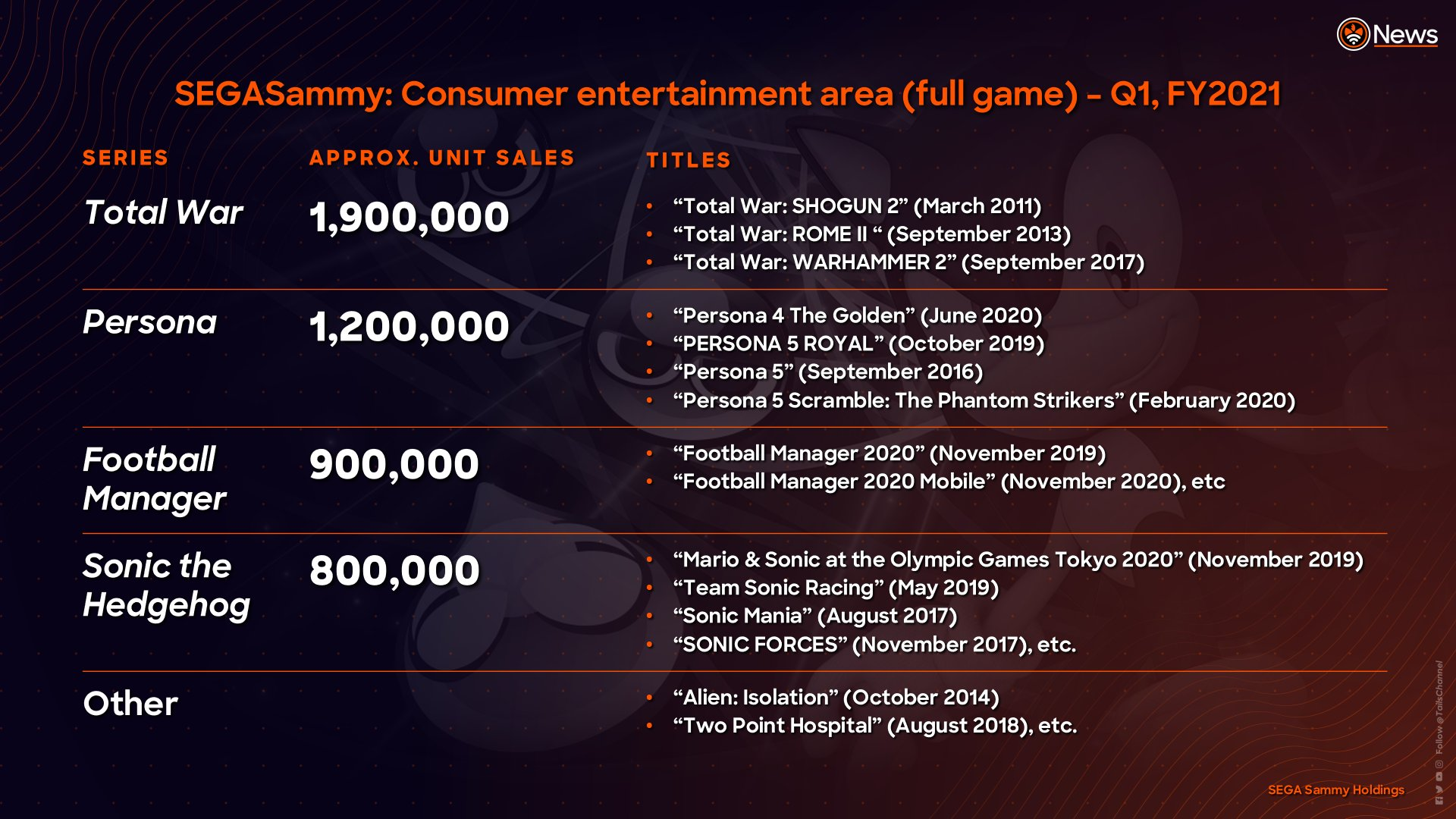 One of the main reasons that helped this sales growth was the COVID-19 pandemic. Since it encourages people to stay home, some have begun to play more video games during these times. Franchises like Sonic the Hedgehog, whose last mainline game was 2017's Sonic Forces, earned nearly a million unit sales in the second quarter of this year.
SEGA also said that Persona 4 Golden's PC port sales were "significantly higher than expected," and those numbers will influence the gaming company going forward.
Going forward, we intend to aggressively promote the porting of previously launched titles to Steam and other new platforms.

SEGA
Not only previously released games will begin to receive PC ports, but future SEGA games will also see bigger multi-platform releases.
Under such direction, we would like to take multi-platform rollout in account and prepare the PC version and others from the start.

SEGA
While these news are for the company as a whole, this has been raising some hopes between Sonic fans that previous games from the speedy hedgehog will see a Steam re-release. Games loved by the community such as Sonic Unleashed and Sonic Colours still haven't seen a PC release.