Update: Article updated with new information.
After being teased in the Sonic Central presentation in May, it's official: Sonic the Hedgehog is heading to Minecraft.
The downloadable content will feature multiple staples of the Sonic series in the worldwide famous game, like rings, obstacles and bosses.
Look, before we go any further, let me address the elephant in the room. Yes, there are rings to collect. They are the blockiest rings you have ever laid your eyes on and I love them. I'm not saying there was anything wrong with the original rings, but these right angles just feel right. The rings aren't the only thing that Sonic brought with him, there are also plenty of obstacles to dash past, bosses to defeat, and momentum to build as you run towards a high score.

Sofia Dankis, Mojang
There will also be an special server event to celebrate this DLC, "starting soon". Mojang said that "The Hive" will host a two-week takeover that will feature mini-games and a "few festive surprises". The official announcement also said that something "special" will happen in one of the weekends.
Fans can also get their hands on a new Character Creator item, available for free in the Minecraft Marketplace.
Characters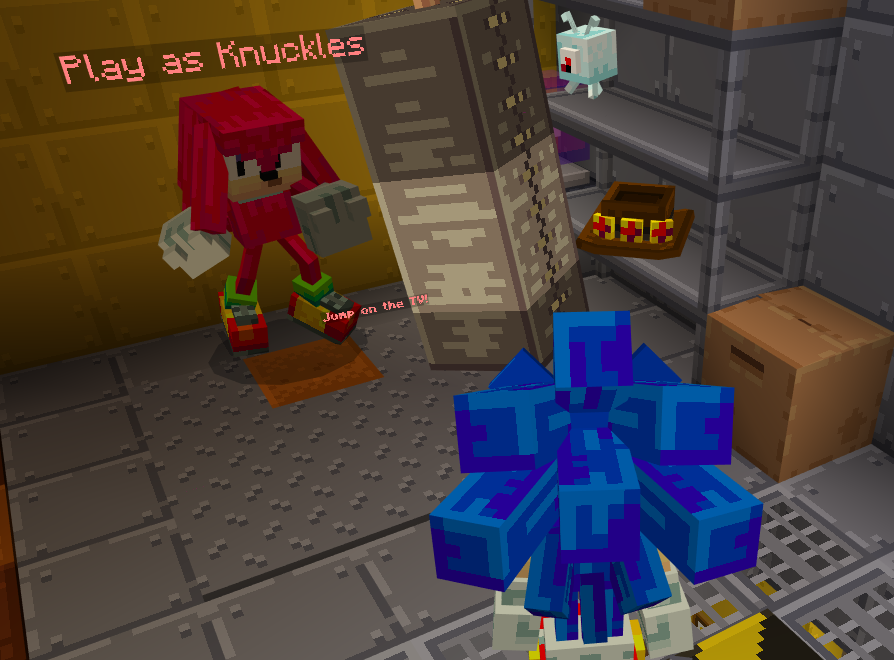 Character skins available in the newly launched DLC include:
Sonic
Tails
Knuckles
Robotnik
Amy
Big
Cream
Shadow
E-102 Gamma
Rouge
E-123 Omega
Chaos
Vector
Charmy
Espio
Mighty
Silver
Blaze
Ray
Infinite
Mecha Sonic
Metal Sonic
Metal Knuckles
Werehog
The Sonic the Hedgehog DLC is now available for fans to get in Minecraft.
---
Via Mojang. h/t nickisonlinet, Tails' Channel Discord; Tracker_TD