Sonic Studio creative officer Takashi Iizuka has been interviewed by Sonic Stadium on multiple topics, ranging from Sonic Colours Ultimate to his history with the series.
---
Work-from-home's impact on Sonic Studio
Iizuka expressed that the development teams in Japan and the United States had to shift to a work-from-home system. The biggest challenge was getting all the specialized hardware that was used at offices to the developers' homes.
Our development team at SOJ has over 100 people, so it took many days just to get all the hardware shipped out to everyone. However, once we all got our development environments set up and working from home, I think we were less impacted than a lot of other people and a lot of other businesses.

Takashi Iizuka, Sonic Studio Creative Officer
Sonic Colours and its impact
Looking back on the impact that the original Sonic Colours for the Wii had on the Sonic series, Iizuka believes it stabilized trust between fans and SEGA, and allowed for a time where they were able to release titles that fans enjoyed, like Sonic Generations.
However, Iizuka also believed that Sonic Boom's impact tarnished the series in a way that made him feel that he needed to keep a close eye on what SEGA of America was doing with Sonic.
Looking back on the past 10 years I am very pleased we have been able to release titles that our fans have really enjoyed, like Sonic Colors, Sonic Generations and Sonic Mania. Unfortunately we also had the Sonic Boom brand, started by the development and production team in America, come to an end after an unfortunate title release. To prevent that sort of thing from happening again, I made up my mind to move to America. Sonic Colors is a great title that no longer runs on current generation hardware, so I am glad we can deliver Sonic Colors: Ultimate to everyone.

Takashi Iizuka, Sonic Studio Creative Officer
Sonic Origins and 2D Sonic
Iizuka has been pleased with fans' reactions to Sonic Origins, and while he can't say much about it yet, he reassured fans that the classic titles will not be running on emulation.
I'm not able to speak to the product details yet, but I can tell you that this will not be a compilation title running off emulation. We are planning on supporting a 16:9 full screen game for ease of play. For anyone that hasn't played any of those original games, Sonic Origins will be perfect for you.

Takashi Iizuka, Sonic Studio Creative Officer
When asked if more 2D Sonic titles like Sonic Mania could return in the future, the creative officer expressed that he plans to keep releasing 2D and 3D Sonic games to please both sides of the community.
To be honest, when we were planning Sonic Mania, we started the project only focused on content that the core fans would enjoy, so we were a bit surprised to find out that a lot of the younger generation that never played the Genesis-era Sonic games enjoyed Sonic Mania. While we always respected that Classic 2D Sonic experience, we feel a certain conviction through the success of Sonic Mania. Looking to the future I would like to grow both the 2D Sonic and 3D Sonic game experiences.

Takashi Iizuka, Sonic Studio Creative Officer
Future ports and re-releases
Iizuka expressed that there are some Sonic games from the past 30 years that can't be played on modern hardware that he would like to re-release for new fans to experience. He could not share details on what these titles could be, but asks for fans to keep their eyes open.
With the huge success of the movie last year, we have an opportunity to get more people interested in Sonic who didn't know him before. That opportunity was the reason why we planned for Sonic Colors Ultimate and Sonic Origins, to present some legacy content to this new audience. While we haven't locked down all our plans yet, there are so many great Sonic games from the past 30 years that can't be played on modern hardware, so we would love to explore bringing more of those legacy titles out to entertain a new audience.

Takashi Iizuka, Sonic Studio Creative Officer
Tone of the Sonic series
Iizuka was asked if games like Sonic Forces, with a more serious tone, could be returning in the future, or if it would stick to something more lighthearted, like Sonic Colours. He answered that the Sonic series has space for both styles of storytelling and levels, it just depends on what the development team is aiming for with the title.
While thematically and stylistically different, both Sonic Colors and Sonic Forces take place in the same Sonic Universe. Personally, I enjoy the serious story telling in Sonic Forces and Sonic Adventure, and I also enjoy the vivid pop style of the Sonic Colors and Classic Sonic games – Sonic is a great match for both serious storytelling as well as vibrant pop games. As we continue developing Sonic games, we will choose the story and game design that best match the style and atmosphere of the content we are working to make.

Takashi Iizuka, Sonic Studio Creative Officer
2022 Sonic the Hedgehog title
When asked about the next main Sonic game, reportedly codenamed Sonic Rangers, Iizuka said that it will introduce something different from the conventional Sonic. It will define the Sonic series for years to come.
Since this title is still mid-development there is nothing I can speak to, but I did want to say that the development team has been spending their time to do something new and challenging. Through a lot of trial and error the team is looking to present to everyone a new Sonic game, and I hope your warm support of their work can motivate them to really deliver against that challenge.

Takashi Iizuka, Sonic Studio Creative Officer
The officer also confirmed that the new game will not be an anniversary title, with the anniversary's focus on Sonic Colors Ultimate and Sonic Origins. He also confirmed that the Dreamcast classic, Sonic Adventure, is what the development is trying to aim with the new Sonic title.
The new title in development is progressing towards a 2022 release, so I can't really call it an Anniversary title. However, Sonic Adventure laid the foundation for 20 years of Sonic titles after its release, so in the same way I really hope that this new title releasing in 2022 lays the foundation for the following future Sonic titles – that is the idea behind the challenge for the team.

Takashi Iizuka, Sonic Studio Creative Officer
Heartfelt thanks to the fans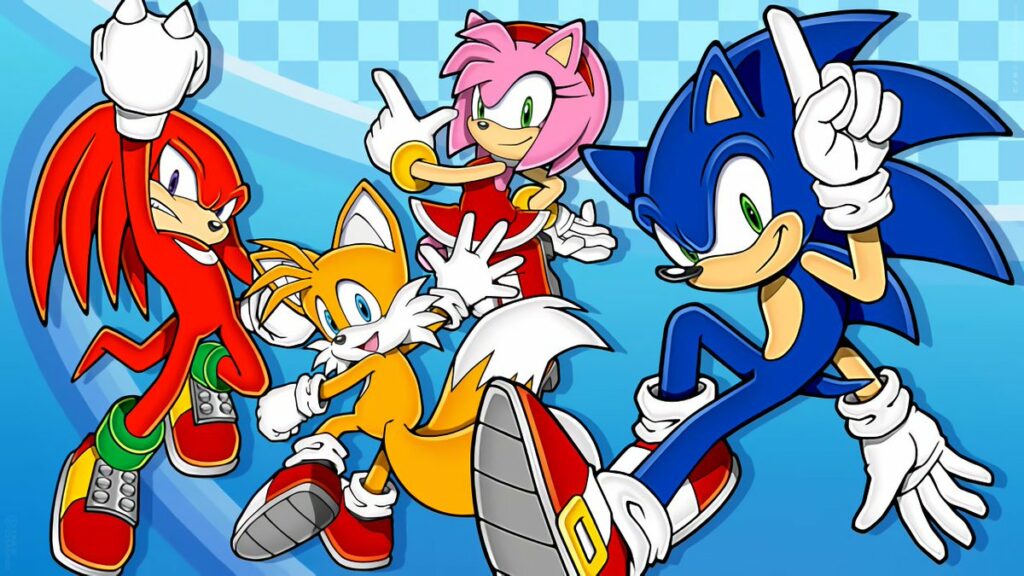 Iizuka expressed that the reason why Sonic has endured as long as he did was thanks to his fans and their support.
I really appreciate all the support our fans have given us – our success is because of them. I fondly remember getting to interact with so many fans in person at all the events I attended. Due to the global pandemic, I haven't had a chance to meet everyone in person for quite some time but am hopeful that we will be able to share some time with everyone again in the near future.

Takashi Iizuka, Sonic Studio Creative Officer
Lastly, he said that Sonic fans have a lot to look forward to, and asks for everyone's support.
We have three titles releasing from here until 2022, as well as the Sonic movie sequel, and a brand-new animated series coming to Netflix, so there should be a lot of great content for everyone to enjoy until then. Thank you for all the support up until now and looking forward to delivering more great content to everyone moving forward!

Takashi Iizuka, Sonic Studio Creative Officer
---
If you want to keep up to date in every Sonic the Hedgehog news and updates, keep your eyes open at Tails' Channel.